Jim Parsons and Kaley Cuoco have worked together for over ten years now, and their friendship is just too adorable to handle. There was one particular instance where we just couldn't get over how much these two like each other.
Jim Parsons and Kaley Cuoco share a special bond, much like their onscreen characters Sheldon and Penny. The pair can often be seen giggling between takes, sharing fun moments at awards shows, and exchanging shout outs on social media.
However, nothing was as cute as Kaley Cuoco presenting Jim Parsons with his 2011 Golden Globe award. Kaley was a presenter for the 2011 Golden Globe award for best actor in a TV series, Comedy or Musical. She read the nominees in a creme colored strapless dress, smiling a bit extra as she heard her castmate, Jim Parsons', name.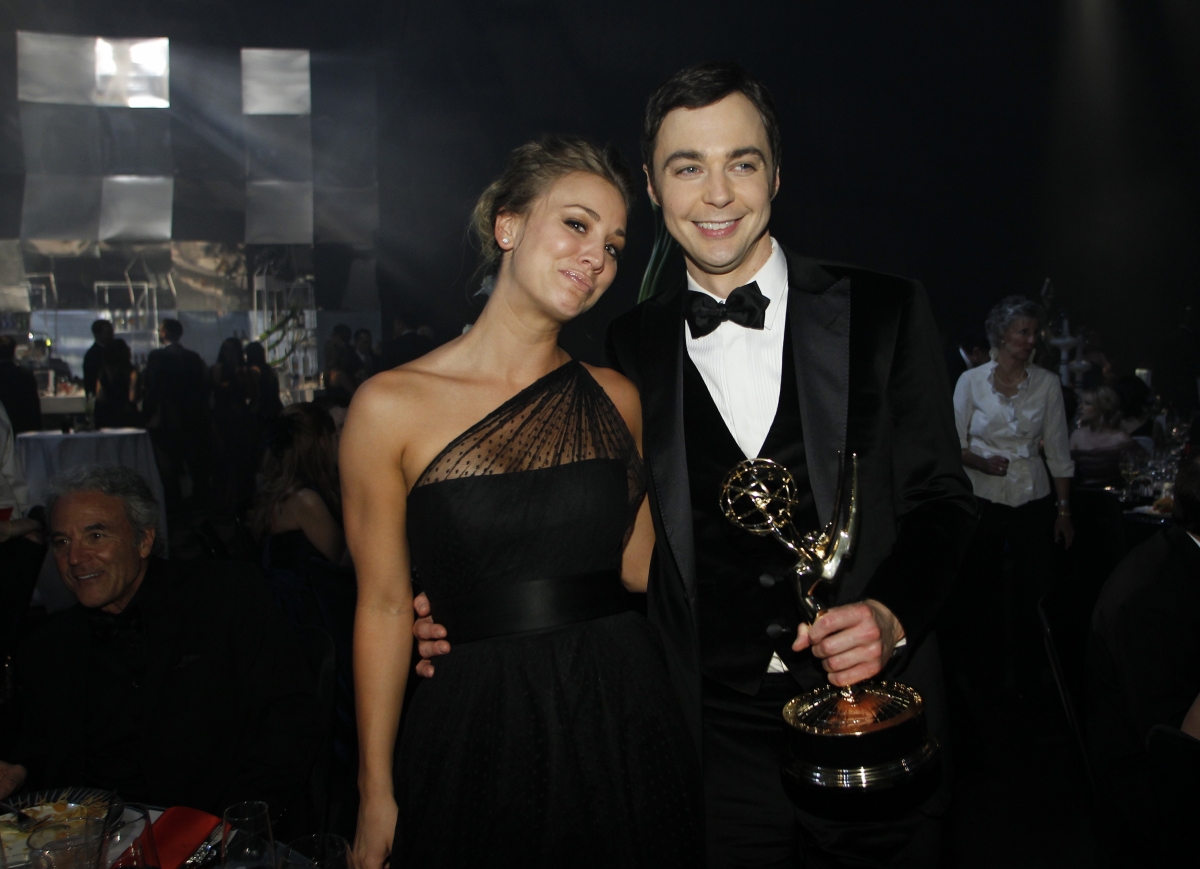 Kaley announced, "And the Golden Globe goes to…" She slowly opened the envelope, and upon reading her friend's name let out a yelp saying, "Oh my God! Jim Parsons!" Kaley was so visibly genuinely happy for her friend the entire audience couldn't help but smile. She bounced up and down with joy. Jim joked upon taking the microphone, "Kaley, if you can't tell, is on the show with me!"
Kaley And Jim 6 Years Later
Six years later at the 2017 SAG awards, Jim and Kaley were once again linked. The pair walked down the red carpet together and were interviewed by Brad Goreski for E News. Once again we saw these two's adorable relationship, as Kaley joked and pretended to be upset that Jim was sitting with his Hidden Figures cast instead of The Big Bang Theory. Kaley clearly loves Jim and is fiercely loyal to her TBBT costars.
We just love how close these two are in real life. Seeing them interact reminds us of the onscreen chemistry they bring to Big Bang. Can you handle how cute Jim Parsons and Kaley Cuoco are together?