JUST IN: Jessica and Jep Announce MAJOR News For Fans
Jessica and Jep Robertson cultivated their special fan base while on Duck Dynasty. The stars appealed to a younger audience- those with elementary and middle school-aged children. Then Podcastone took an interest, and now the couple has their very own Podcast.
Jessica and Jep Robertson's New Podcast
Jessica and Jep Robertson now have a podcast show, and fans are excited to get the inside scoop on their lives. The company Podcastone took an interest in the couple, and their large niche fan base.
Jep and Jessica bring in fans of all ages, but they especially attract young couples with school-aged children. Fans are drawn to Jessica's beauty and grace, while also entertained by Jep's uncanny ability to make us laugh.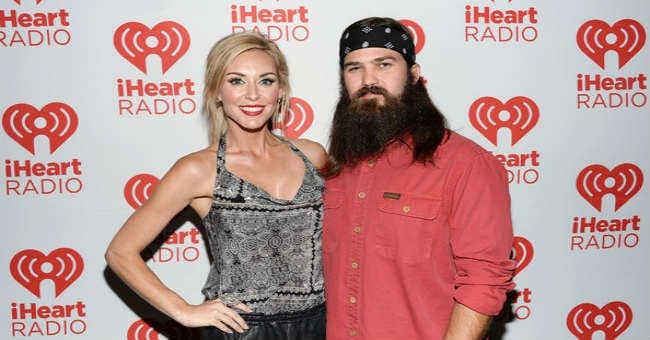 Podcastone is a company that creates advertiser supported podcasts with many topics. They produce over 200 shows currently. Jep and Jessica aren't the only celebrities working with the company. Terry Dubrow, of the Real Housewives, has her show. Dan Patrick also has one.
Jessica and Jep Robertson's social media numbers also contributed to their ability to land the show. The Podcastone founder noted, "Jep and Jess have found a real fan base in reality TV, which is exactly what we look for when launching a new podcast…Their fan base, their family and their social media will add up to deliver big numbers for this podcast." Jessica alone has over 1 million Instagram followers.
The Jep and Jess Show
The Jep and Jess show will feature many celebrity guests and will give fans an inside look into the lives of these young parents. Jessica and Jep Robertson explained, "The Jep and Jess Show is all the things you don't know about us….behind the cameras…We're so excited for our fans to be able to take a look – or listen – to find out what life is like behind-the-scenes in the Robertson family. We share our passions, our realities, and our intimate stories about faith, food, and family."
We congratulate Jessica and Jep Robertson on their latest project, and we predict it will be very successful.