Mary Kate Robertson is known as the bubbly young bride from Duck Dynasty who joined the Robertson gang when she married John Luke during an episode of the series. However, the college-aged woman recently shared a darker side of her story- her diagnosis with Lyme disease.
Mary Kate Robertson On Lyme Disease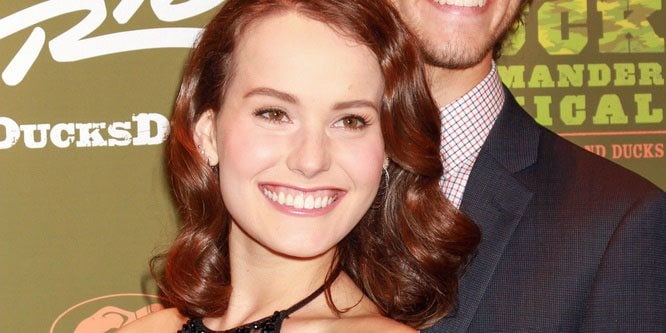 photo by famousbirthdays.com
Mary Kate Robertson recently opened up about her and her family's diagnosis with Lyme disease. Lyme disease is a chronic illness riddled with controversy. It seems to puzzle doctors. It is a disease spread by a tick bite, which left untreated can wreak havoc on the body. In Mary Kate's case, the disease is chronic and lifelong.
photo by thelittleduckwife.com
Mary Kate explained to her blog readers that she and her family were diagnosed when she was in her early preteens. Her father seems to suffer the most. Mary Kate says, "He just felt so sick and didn't know what was wrong. He felt like he had the flu really bad and he'd also been having a lot of memory problems."
Mary Kate's sister was also diagnosed at the time and is currently undergoing treatment. The Duck Dynasty star described her current situation saying, "I'm healthy enough to be active and do things, but it always comes with a price. Always. My family has been to countless doctors all over the country and no one is any healthier. "
Felt Compelled To Speak Up
Photo by pinterest.com
Mary Kate decided to share her experience with the chronic illness not out of a need for attention, but out of a calling to help others.
She says that she hopes others with similar experiences will feel less alone and comforted. She also hopes to remind her readers that God's plan is greater than any hardships on earth.
"We don't understand, but God has a plan. We may not have healing on earth, but God has got healing waiting for us in heaven."