Sadie Robertson's Inspiring Youtube Video Is Motivating Fans Of Duck Dynasty To…
Sadie Robertson At Winter Jam
https://www.youtube.com/watch?v=14uX1dNzpmg
Fans are lucky enough to get to see Sadie Robertson at Winter Jam this year. She recently made a Youtube video to inform her fans about the experience. She described each city, and what took place across the country. Here's what the twangy teen had to say.
Nashville To West Virginia
Sadie told her fans that she started out the new year moving to Nashville. The city is a hot spot for up and coming country artists and reality stars like herself. Reed Robertson also moved there with his wife Brighton this year. Sadie then went straight to the first location of Winter Jam; West Virginia.
Sadie described it as "freezing…I was literally frigid." However, she still had a great time. Louisiana doesn't get much snow, so Sadie was elated to see a little big of winter precipitation. The star admitted she should have brought a sled because she was slipping so much. 
Britt Nicole in Louisville
Sadie then went on to Louisville Kentucky. The Live Original writer raved about the Christian musician Britt Nicole. Sadie is a huge fan and explained that she couldn't help but dance throughout the entire set. She said she plans to dance and sing along for the next 40 nights; That's every single night of the tour.
Grand Rapids Michigan
Sadies said she loved performing in Grand Rapids Michigan, despite the ridiculously freezing temperatures. She also took time in the city to take some Instagram photos, meet fans, and sign autographs. The entire cast then headed back to Nashville where they had some rest and relaxation. Sadie seems to always find herself on the set of a fashion shoot, or at a girls night with other famous speakers. She admitted that her favorite snack at girls nights is popcorn mixed with M and Ms. Sounds great.
Famous Interruptions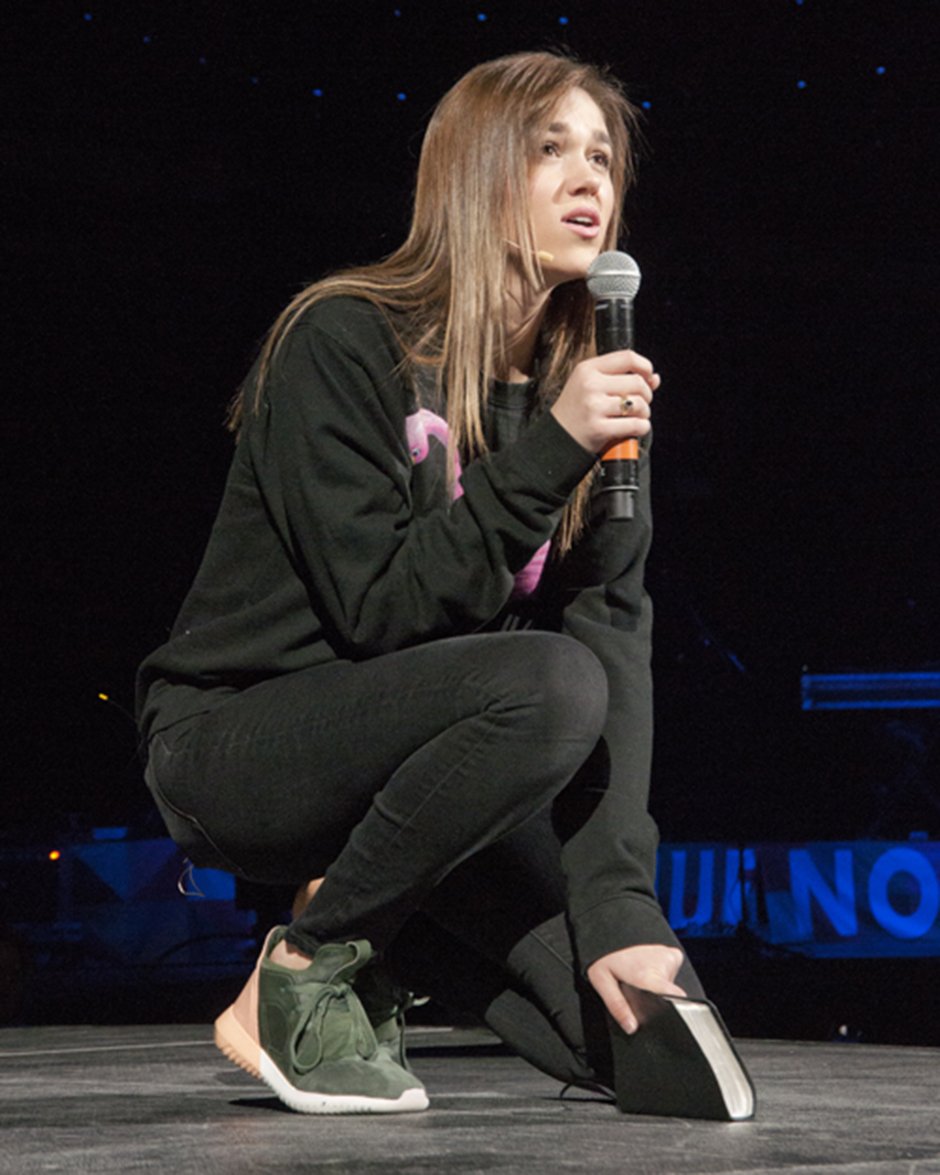 During the Youtube video Sadie was going on about a pizza she had ordered to her tour bus. While telling the story she was interrupted by loud banging. It turned out that Tenth Avenue North, the famous Christian band, was practicing while she's filming. Talk about famous interruption.
Sadie went on to describe more tour events. You can hear all about it here. She certainly seems to be having a great time with Winter Jam. Sadie also told her Instagram followers that she will be making many more Youtube videos in the near future, and writing lots of blog posts. She wants to be able to stay in touch with her fans after Duck Dynasty's final episode.
Scroll down and let us know… Have you gone to see Sadie Robertson at Winter Jam?
Sponsored Links
Sponsored Links