Bass Pro Shop Offers A New "Alternative" Holiday Tradition Parents Will Love
When most people think about children's photos with Santa, they think crowded malls and unpleasant staff. Bass Pro Shop is offering a holiday alternative this year. They're giving their customers a chance to meet Santa for free, inside their stores.
Bass Pro Shop Santa's Wonderland
Bass Pro Shop is a long time seller of Duck Commander supplies. The company strives to provide the best hunting fishing and camping gear possible for their customers. This holiday season, they also hope to provide Christmas cheer.
The company hopes to draw big crowds by offering an opportunity to take photos with Santa for free. Many families are tired of the long lines, pricey photo ops, and unpleasant experience many mall Santas provide. Bass Pro Shop wants their customers to enjoy shopping in their store as they wait, eliminating the need for a long and torturous line.
When customers arrive at the Bass Pro Shop they'll be given a "Bass pass." The company's website states, "A Bass Pass is required and provides a time slot to see Santa, allowing you to explore Santa's Wonderland or shop the store while waiting in a virtual line. Bass Passes are limited and go quickly each day."
Santa's Wonderland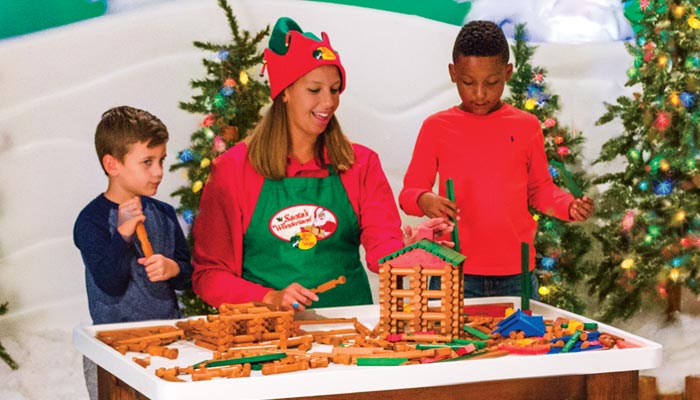 Santa's Wonderland inside Bass Pro Shop isn't just a one stop photo op. There are also tons of family-friendly activities and crafts to explore. While many toys and items are on display for purchase, there are many opportunities to enjoy your time without spending a dime.
Families can participate in free Christmas crafts. There's also an exciting Lincoln logs building area. There's even a laser foam arcade area to explore. Talk about a fun wait in "virtual line."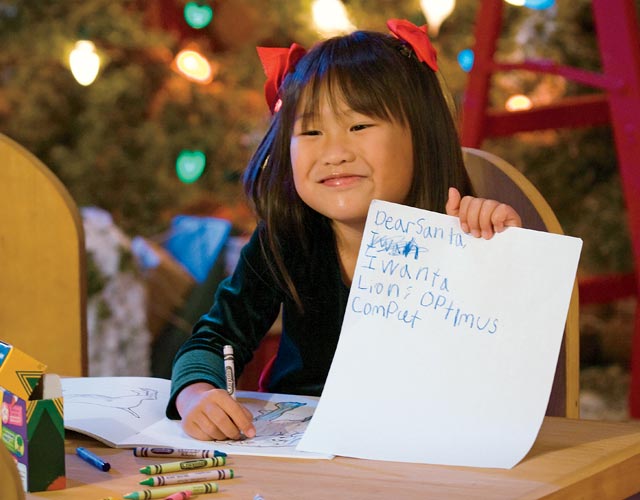 Kids can even craft a letter to Santa while they wait at a special station. Bass Pro has really thought of everything. Each store has special hours and times for activities, so it's best to check online before you go.
We think this Bass Pro Shop Santa's Wonderland sounds like a great new family tradition. Kids will love the activities, mom will love the photos, and dad will love the hunting and fishing gear. It's really a win-win.