[SPOILERS] CBS Releases Huge Spoilers For Next Episode… Fans Didn't See This Coming
Big Bang Theory Spoilers
CBS has released a few SPOILERS on its website. We now know a little bit about what will happen on the next big bang theory episode. Looks like Sheldon's not feeling too well.
We're not sure why CBS decided to release these Big Bang Theory Spoilers, but we sure are excited about them.
Sheldon's Sickness
In the last episode, The Collaboration Fluctuation, Sheldon and Amy decided working together on a scientific theory would be a great idea. However, they quickly realized they needed to argue in order to be their most productive. Chaos ensued. We were also left concerned for Leonard and Penny as Raj wedged apart their relationship serving as Penny's gal pal.
This episode suggests Sheldon and Amy may be continuing their conquests. CBS said, "What happens when Sheldon tries to work on two projects at once? Amy and Leonard realize they've double booked time with Sheldon." We wonder if this is the same experiment Amy and Sheldon were working on before, and what Sheldon and Leonard might be coming up with.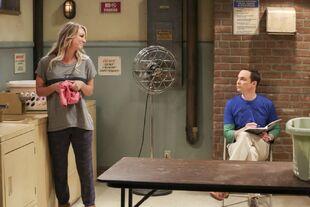 It seems we're in for another adorable friendship moment between Sheldon and Penny as Sheldon asks Penny for advice about his predicament. Apparently, this will all lead to Sheldon not feeling well, but not wanting to admit it. We all know when Sheldon doesn't feel well he starts to act out. You can bet we'll be hearing Soft Kitty sung at least once in the new Big Bang Theory episode.
Bernadette Blues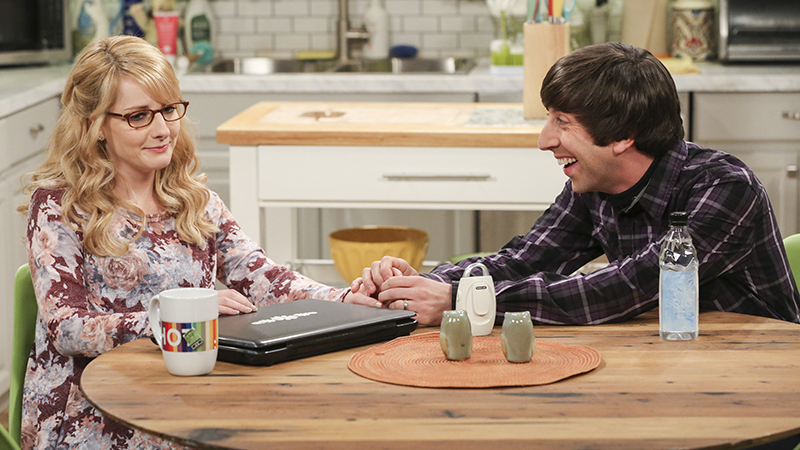 Apparently, while this is all going on Bernadette and Howard are having serious problems. CBS says, "Howard worries that Bernadette is upset with him over a secret that he's kept for years." What could Bernadette possibly be hiding? Some baggage from the Cheesecake Factory Days?
We can't wait to watch the next Big Bang Theory episode. Are you excited?
Sponsored Links
Sponsored Links