Jim Parsons Can't Answer These Simple Math Problems… WATCH
Jim Parsons On The Late Late Show
Jim Parsons was recently on James Corden's The Late Late Show with America Ferrera. The two talked about the hit movie Hidden Figures. Jim's characters in both Hidden Figures and The Big Bang Theory handle some heavy duty equations. However, the TBBT actor was stumped when James began to ask him about some simple mathematics.
James Calls Jim Out
When discussing Jim Parson's incredibly intelligent characters, James Corden just had to ask if he is good at memorizing formulas. Jim admitted that he isn't good at it at all. Despite constantly needing to write down and state formulas on The Big Bang Theory, he really can't compute any of it. Jim Parsons said, "When we have them on my show, they'll be like 'you're gonna write this…this' I'm like no. What we're gonna do is we're going to do is you're going to fill in the rest, and I'm am going to write X to the second. That's how the scene will start."
America Ferrera had already sited her competitive side. She recently competed in a triathalon just to beat her husband. So, it came as no surprise when she took the challenge to go head to head with Jim in a mathematics competition.
The Quadratic Formula
James Corden couldn't help himself, and was ready to quiz the pair of actors. Their first task was writing the quadratic formula. Corden read out the formula, and the pair had to write down how they thought it should look. Their faces turned from excitement to pure confusion.
America and Jim ended up getting the same answer…both wrong. However, they decided James had read the formula incorrectly. It was clear no one really knew what they were doing. The best part came next…
The Real Winner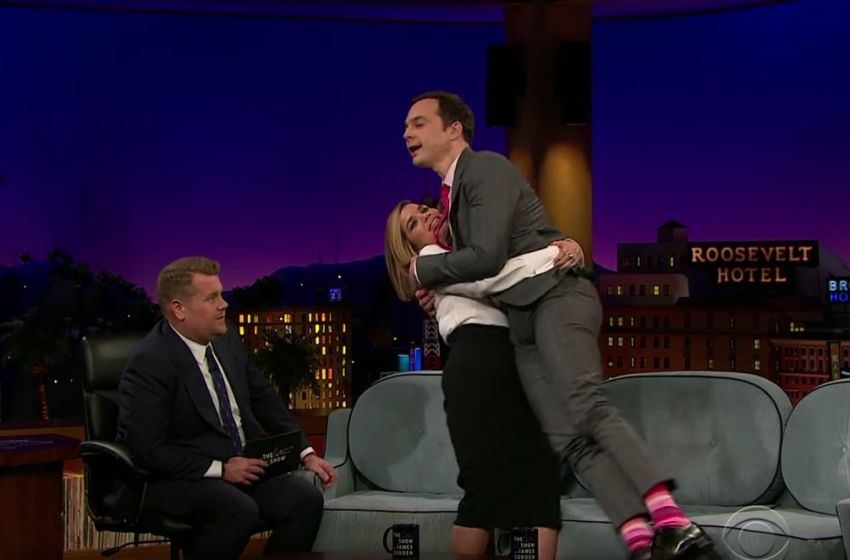 James Corden tried to keep the mood light by saying the real winners were the viewers. Jim Parsons agreed "The real winner is America." However, American Ferrera thought he meant her. The TBBT actor had to clarify that he meant the country in general. He said, "I was feeling very patriotic for a moment, now I feel very…singular." AWKWARD.
Did you watch Jim Parsons on The Late Late Show?
Sponsored Links