Johnny Galecki and Kaley Cuoco
Johnny Galecki and Kaley Cuoco secretly dated in 2008 for two years, and fans had NO IDEA. They managed to hide their relationship from the press for its entirety. It wasn't until after they had broken up that we even knew they had ever been together. These days we can only dream what it would be like if this onscreen couple had remained together off screen. In the spirit of this daydream, here are five of the best photos that prove Kaley Cuoco and Johnny Galecki are the most attractive couple ever.
Casual and Cool
photo by 2paragraphs.com
Leonard may play a nerd on TV, but in real life, he is a stud with lots of style. We can't get over how hot he looks in these shades and flannel. His messy long hair definitely adds something. The pair looks absolutely perfect in their casual day off wear.
Dominatrix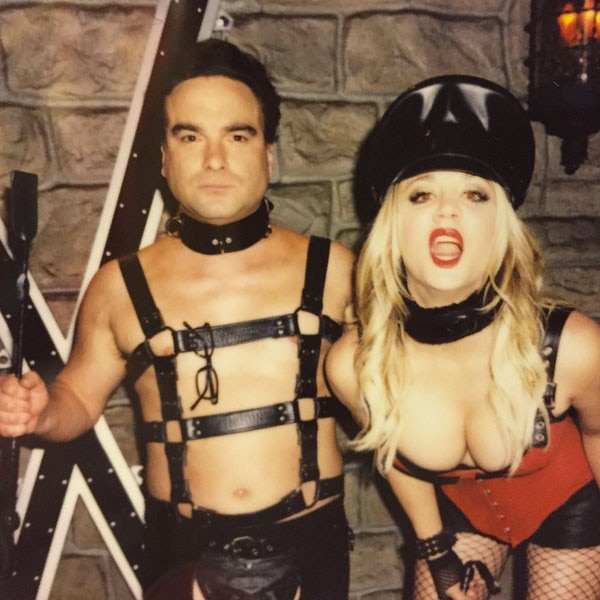 This photo was taken for a risque dream scene on The Big Bang Theory. However, these two seriously rocked their edgy garb, and we can help but be impressed.
Award Show Ready
photo by etonline.com
This photo shows the pair can not only look stunning at an award show, but they also don't take themselves too seriously. They have said they are friends first, and never let their breakup get in the way of their awesome work relationship.
Red Carpet
Did we mention they can rock a red carpet? Here Johnny looks smoldering in his casual sports coat, and Kaley looks like a true bombshell in this red number. 
Sponsored Links
Sponsored Links