Phil Robertson Makes Spine-Chilling Claim
Phil Robertson once again had quite a few controversial comments to make at a campaign event for Roy Moore. The Duck Dynasty grandfather doesn't typically hold back when it comes to his religious beliefs, or thoughts about the world.
Phil Robertson Says America Will Collapse
Phil Robertson has decided to publicly endorse Roy Moore. Moore is running for Senate in Alabama. He has a reputation for conservative values and right-leaning ideas- making him the perfect candidate for Phil.
Phil told the crowd he doesn't see a bright future for the US if we keep going the way we're going. He began by quoting scripture. He read, "Since they did not think it worthwhile to retain the knowledge of God, he gave them over to a depraved man to do what ought not to be done. They became filled with every kind of wickedness, evil, greed, and depravity." 
He then explained that to him this passage, from Romans, sounds a lot like today's America. "Sounds like America, doesn't it? I'm quoting what the apostle Paul said 2,000 years ago. When you look on our streets in America, you see people running around with signs on top of their head, all puffed up…"
Phil then made what some thought to be a reference to the current situation in the NFL. He continued, "[They] won't even acknowledge the flag of the United States of America – the national anthem! You say what in the world's going on? They're senseless! Faithless!"
Pro-Life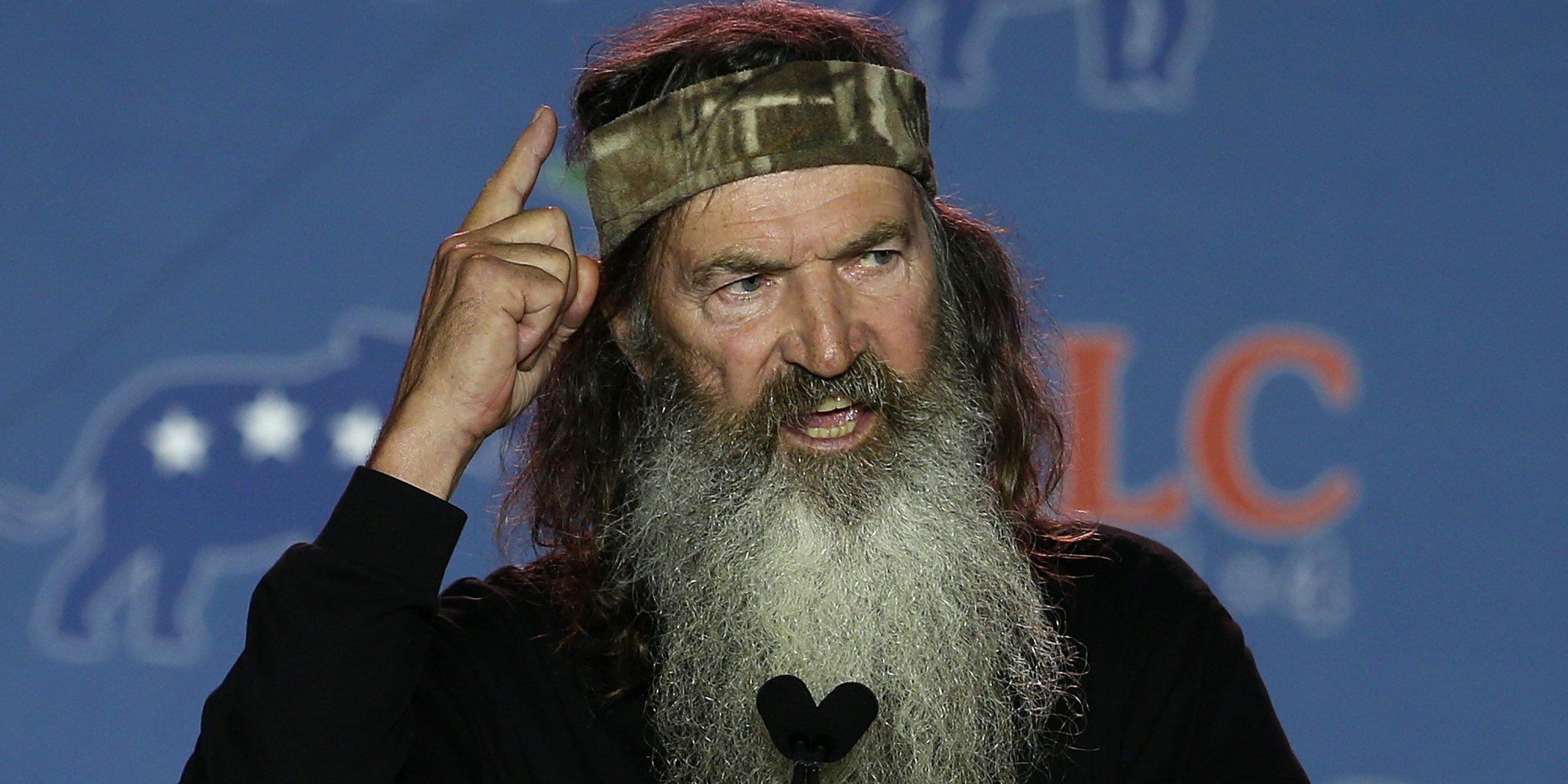 Phil then made a statement referencing abortion and his pro-life beliefs. He said, "When a nation slaughters its offspring – one million a year – they always collapse those nations do – you can't do that!" His daughter-in-law shares these beliefs. Missy Robertson spoke about abortion, among other things, at the Moms March For America last weekend.
Do you think Phil Robertson is right? Is America on the way to collapse?