Si Robertson's Best Moments- Why We Love This Crazy Uncle!
Si Robertson is definitely a huge part of what made Duck Dynasty so great. He's the Uncle we all wish we had- always ready with a laugh. Here are some of our favorite Uncle Si moments- we dare you to laugh.
Uncle Si Saved Duck Dynasty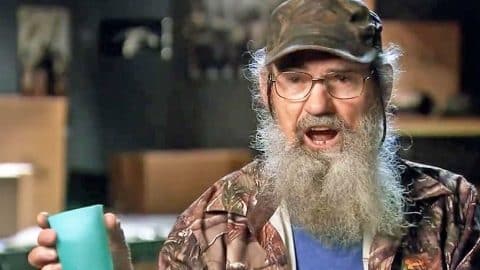 Before we get into the clips we have to tell you- we want to tell you that Si Robertson singlehandedly saved Duck Dynasty. When producers first began filming the show, they really didn't see any potential in it. It didn't have all the things most reality TV shows have- drama and big dysfunctional fights.
However, Jase Robertson explained, "They were looking for the typical reality show. There's a blueprint for reality shows, which I didn't know. They like a lot of fits of rage, a lot of dysfunction, and a lot of four-letter words. We said look, you're not gonna find much of that here. Then they met my Uncle Si. I think they thought 'you know what we're gonna try to make this work.' Because he is funny, all the time…We sit around and laugh at Si every day." 
Looks like we aren't the only people who love Uncle Si. Now… let's get to those clips.