Most Fans Had No Idea The Robertsons Released This…
Over the years, the Duck Dynasty cast has had countless stories to tell. The Robertson books make for great reading material, filled with tons of wisdom and even humor.
The Robertson Books
The Robertson books almost need their own section in the bookstore. The Duck Dynasty cast has written many works of literature over the years. It's what happens when you live such unique lives- you have lots to say.
Let's start with the Duck Commander Collection, which you can purchase on Amazon. This three-pack includes Willie and Korie's book, Duck Commander Family, Si Robertson's auto-biography Si-Cology 1, and Phil Robertson's auto-biography, Happy Happy Happy.
Duck Commander Family was one of the first Robertson books published. It chronicles Korie and Willie Robertson's love and family story, as well as their struggle to turn Duck Commander into the booming business it is today. While the stories are heartwarming, and the chapters are named after southern food dishes, this book lacks a huge scandal. Many of the other Robertson books contain revelations about the Robertsons' previous lives. It seems Willie and Korie didn't have many dark days, and that makes for a less exciting read.
In contrast, Happy Happy Happy: My Life and Legacy As The Duck Commander chronicles the bumpy road Phil Robertson took to becoming all he is today. Phil grappled with alcoholism, adultery, and even a run from the law back in the day. His riveting stories resonated with audiences all over. 
Si-cology 1: Tales And Wisdom From Duck Dynasty's Favorite Uncle tells a similar struggle of substance abuse, but with a humorous perspective. Si Robertson's autobiography gives us a glimpse into a personal life we don't often see on the show. Fans were always curious about Uncle Si's side of the family, and this book gives us more insight into it.
Un-Philtered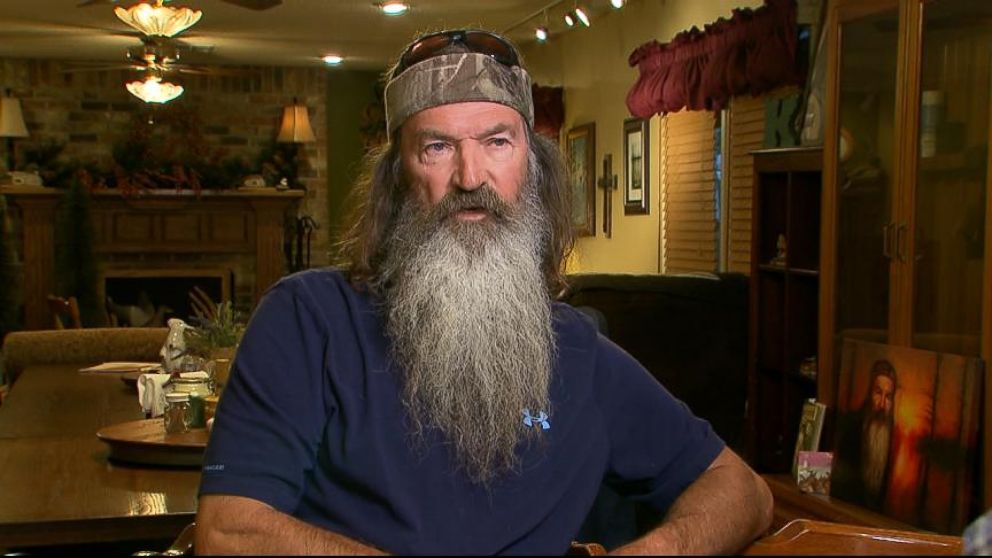 For those die-hard Phil Robertson fans who just didn't get enough of Phil in Happy Happy Happy, there's Un-Philtered: The Way I see It. This book was published later in the series, after Phil had grown his reputation for candid comments and controversial opinions. Amazon describes the book as, "the ultimate guide to everything Phil Robertson believes in. Balancing his sometimes off-the-wall comments with his strong focus on home and family life, it is sure to spark discussion, laughs, and a sincere appreciation for Phil's unique approach to life." UnPhiltered ended up on the New York Time's Best Seller's List.
Shocking Revelations
Many Duck Dynasty fans enjoy the Robertson books because of the shocking revelations they make. There's a lot said in the literature that you wouldn't know from the television series. No book is a better example of this than The Good The Bad and The Grace Of God. 
The Good The Bad And The Grace Of God is Jep and Jessica Robertson's tell-all, published in 2015. This joint autobiography tells the shocking stories of Jep and Jessica. Both have experienced heartache, and wild partying stages. Fans even learned that Jep was sexually abused as a child and Jessica was involved with a youth minister in high school. 
However, the story isn't entirely depressing because the couple chose Jesus' love to redeem them. They wrote, "We are desperate to let people know that no matter what you've done; no matter what you've lived through, you can come out of it. You can be washed clean.  You are redeemed."
Live Original 
Perhaps one of the most successful books in Duck Dynasty history, Live Original: How The Duck Commander Teen Keeps It Real and Stays True To Her Values debuted at number 1 on the Best Sellers list, and has sparked an entire movement of young people.
Sadie Robertson wrote this book about how she sticks to her beliefs and principles while growing up in an age of temptation. Her following grew exponentially, and she now tours the country with the Live Original tour, speaking with her readers and encouraging them in their faith walks. Sadie writes, "When the Bible says not to "copy the behavior and customs of this world," it means not to just live like a copy of someone else. It means to live original." This book definitely appeals to the younger Duck Dynasty fans, but many parents also chose to read it with their children.
Strong and Kind By Korie Robertson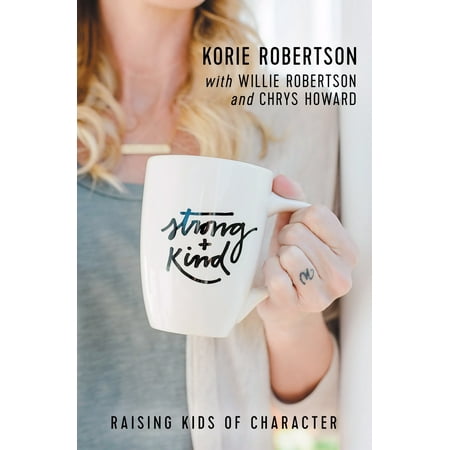 Another book that didn't do quite as well in the Duck Dynasty series is Korie Robertson's Strong and Kind: Raising Kids Of Character. While the book didn't peak on the Best Seller's list, it did grow a strong following of parents who wanted to hear how the super mom Robertson raised her kids. 
Korie writes, "What America needs today are parents who don't just say they value these virtues but who live them and passionately and boldly teach them to their children. It's up to me and you and every parent in America to make the necessary changes to give our children the opportunity to change the world. We do that by instilling good character traits in them so that they will be capable of being the adults our world needs."
Kids Books
The Robertsons don't only write books for adults. They've also dabbled in the world of children's literature. Most recently, Mia Robertson wrote a series for FaithGirlz.
Mia is a middle schooler. However, her book is already a huge success. Allie's Bayou Rescue is a part of the Princess In Camo series and aims for young girls Mia's age. 
Kay Robertson also wrote a children's book back in 2014 called D Is For Duckcalls. The child's alphabet book goes through the ABC's with a Duck Commander twist. For example, "B is for Bobo," one of Miss Kay's dogs, and "A is for America, Land of the free."
The Robertson books have brought great success to the Duck Dynasty family, and there are even more than those listed here to choose from. The Robertsons have dug into their past experiences to create great works of literature for their fans. We hope they continue to write even after the television series has ended.