The Big Bang Theory Season 11
photo by hngn.com Fans are eagerly waiting for the details of The Big Bang Theory Season 11. It feels like we've been waiting for ages. We miss the days in 2014 when we knew the three main players had signed on for a sure three more years. So we've decided to come up with a list of why The Big Bang Theory NEEDS a season 11.
We Need More Parenting
It's really fun to see characters come full circle. Howard and Bernadette first bonded over their mutual disdain for their mothers, and now they have a daughter of their own. Halley hasn't even been shown on camera yet, and we want to watch her flourish. Also, Howard is really killing to parenting problem solving. His nursery obstacle course aimed at avoiding the squeaky spots in the floor was comedy and gold. We need more of this in our lives.
Amy and Sheldon Need To Get Married
photo by muchmusic.com
Ever since The Spock Resonance when Sheldon revealed he had planned to propose to Amy, we've been eagerly waiting. Sheldon and Amy's relationship has progressed at such a slow, yet sure rate. Both of them have grown so much as people and as a couple. They've even had coitus twice. In the spirit of closure (Sheldon would be proud) we NEED SHAmy to get married. How could we possibly say goodbye to TBBT without watching Sheldon come full circle in his relationships. 
Raj Doesn't Even Have A Lady
photo by tvseriesfinale.com
We need The Big Bang Theory Season 11 so that Raj can finally have happily ever after. If you look at this hilarious promo poster, everyone is coupled off except Raj. The poor guy has some great positive traits, and we need to know that he won't be alone forever. Of course, he'll always have Howard, but Howard's attention is now going to have to focus on Bernadette and Halley. Plus, Cinnamon needs a Mommy.
We Have To Know Penny's Maiden Name
photo by pinterest.com
I'm sorry, but I for one need to know Penny's maiden name. The TBBT writers have done such a great job of creating a specific and detailed back story for each character. We know their lives from the inside out…and yet we don't know Penny's maiden name? That just doesn't sit right with me. CLOSURE. We need closure, and we need to know Penny's maiden name.
Someone Needs To Win A Nobel Prize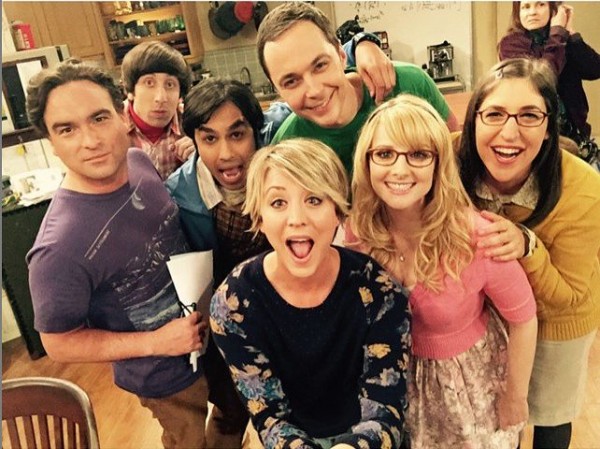 photo by asiastarz.com
This is an added bonus. The number of times the Nobel Prize has been joked about of mentioned on TBBT is crazy. We know each and every character would cherish the award. It was even in Sheldon and Amy's relationship agreement that hand holding is allowed in this special moment. It needs to happen.
Why do you think we need a The Big Bang Theory Season 11?
Sponsored Links
Sponsored Links