Big Bang Theory Insults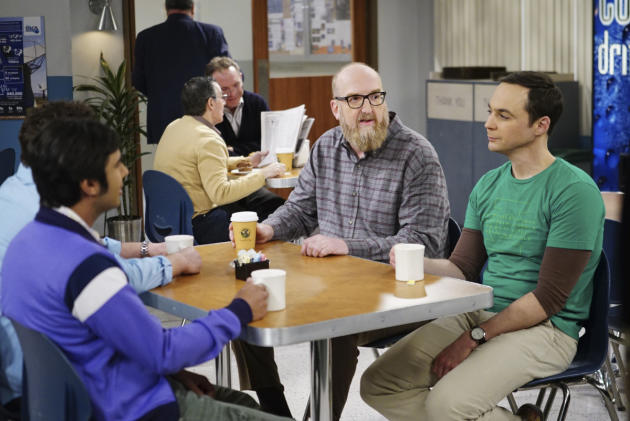 photo by tvfanatics.com We noticed that a particular episode was riddled with insults. Sheldon insulted Bert, Penny insulted Leonard, Amy insulted Sheldon…the lists goes on. While we do think this material is absolutely hilarious, we can help but wonder how realistic it is. Would these people really stay friends after being so rude to each other?
Here are four examples of best insults of TBBT characters.
Sheldon Is As Blunt As They Come
photo by infiniteearths.com
We'll start out easy. It's pretty predictable that Sheldon would insult Bert. Actually, it's pretty predictable that Sheldon would insult anyone, most of the time without even knowing it. 
In this episode, in particular, Sheldon was on a roll. Upon meeting Bert's new girlfriend he immediately stated, "She is younger and far more attractive than he is." Not exactly the best way to make an impression. To add to the insult, he nodded to Leonard and Penny and said, "Haha, They're are copying you two."
Amy Gives Sheldon A Time-Out
Amy didn't necessarily directly insult Sheldon, but she did give him a time-out. Come on, in what relationship would one partner let the other discipline them in this way? Sheldon says Amy made him sit in the hallway and think about what he did. We're not sure that would fly anywhere else.
Penny Shades Leonard
photo by seat42f.com
When Rebecca offers to give Raj free private personal training sessions, Penny couldn't help but nudge her husband a bit. "Oh is that offer for everybody?" Penny asked. She was obviously referring to her husband's physical stature. Not the most polite thing in the world.
Later she compared their first date to Rebecca and Bert's. While Bert bought Rebecca a new TV, Penny says Leonard "used a coupon to buy me a pretzel."
Penny really brought it home when she pointed out Leonard is shorter than her…we're definitely sensing some hostility between the two of them.
Did you notice all the insults being thrown in The Separation Agitation?