Duck Dynasty Is Back In A Big Way!
Missy Robertson, Jess and Jep Robertson have started the Duck Dynasty podcast. Fans rejoice as they now have two new avenues to be entertained by the Robertsons.
The New Duck Dynasty Podcasts
Fans now have two new media outlets to get their Duck Dynasty fix. Jessica Jep and Missy Robertson created two new Duck Dynasty podcasts this month.
Missy Robertson's is The Overcomers. Robertson created the podcast to spread hope and awareness. Many fans already know that Missy owns a jewelry company called Laminin. The company employs women in need of a second chance. Now Missy is using her Faithwire podcast to share their stories.
Many of the women Laminin employs are victims of sex trafficking. Some of these women are recovered addicts, homeless, or former sex workers. However, they all have a story to tell. Missy explained, "I want the world to hear from some of these women, because … I'm amazed that they've overcome…"
Faithwire produces the podcast. It aims to spread a message of hope. While many of the stories will be heartbreaking, all of the women are now thriving and have found Jesus.
Missy isn't the only Robertson starting a podcast this year. Jep and Jessica Robertson have recently started their own, with more of a lighthearted vibe. 
The Jep and Jess show will feature the couple talking about all sorts of things. Many fans loved the Duck Dynasty spin-off, Jep and Jessica: Growing The Dynasty.
Jep and Jessica's Podcast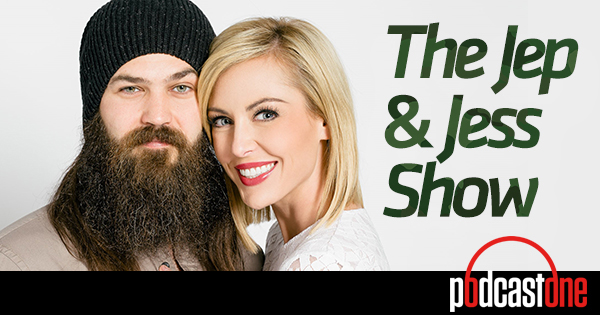 The Jep and Jessica show will be family-friendly and feature funny segments from the young couple. They also have many guests lined up to interview and hang out. Jep and Jessica explained, "The Jep and Jess Show is all the things you don't know about us….behind the cameras…We're so excited for our fans to be able to take a look – or listen – to find out what life is like behind-the-scenes in the Robertson family. We share our passions, our realities, and our intimate stories about faith, food, and family."
Will you be listening to the new Duck Dynasty podcasts?