Find Out The Crazy Way Jep And Jessica Met Each Other
Jep and Jessica Robertson are perhaps the most modern of the Duck Dynasty couples. They're the youngest and certainly the most trendy. That's why it makes sense that they met through a mutual hair stylist.
How Jep and Jessica Robertson Met
If you're anything like us, you'll chuckle reading that Jep and Jessica Robertson actually met through a mutual hair stylist. Jep is definitely the most trendy Robertson man. It makes sense that he would get his hair cut at a salon where Jessica just happened to go.
Maybe we're biased, but we think Jep and Jessica are the most attractive of the Robertson couples, and they certainly seem to care the most about their appearances. They're both perfectly groomed and styled, and we can't imagine what their first conversation was like. Jessica explained, " I was leaving as he was arriving and we both said "hello." That was it. Then we saw each other again about a week later at a concert. That was the first time we actually said more than a word to each other." 
The couple also didn't have a typical "love at first sight" moment. Jessica says she and Jep kept things cool and played a bit of hard to get. She wrote, "I started hanging out with him and all his friends that March, but we didn't admit to liking each other until the end of May."
Jessica's Marriage Advice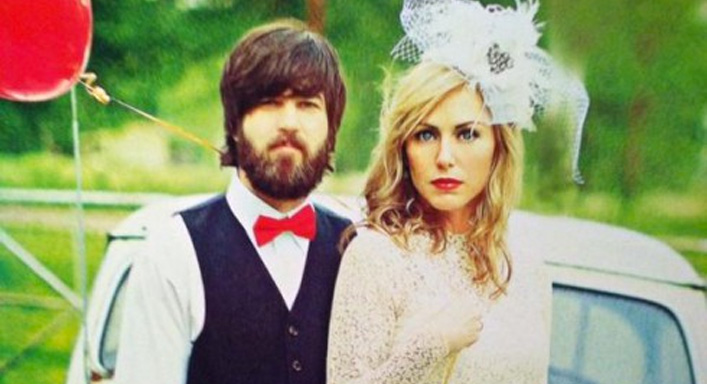 Now, with over 15 years of marriage under their belts, it's safe to say Jep and Jessica Robertson are experts. Jessica explained that she looks to God as an example of how to forgive and love her husband. She said, "When I struggle with forgiveness, I think of how God forgave me by not holding the past against me. Then I can't help but forgive. Never be too stubborn to say, 'I'm sorry.'"
Her best advice includes a fun date night. She told fans, "We get so busy being a mom or dad that we lose sight of this very important need. Go above and beyond to spend as much quality time together as possible. Jep and I try to go on a date a week and it has really helped keep our relationship strong." Do you think Jep and Jessica Robertson are the ultimate marriage goals?