Phil Robertson's Unbelievable Confession About Duck Dynasty Will Blow Your Mind Away
Phil Robertson wasn't a huge fan of the crew that put together Duck Dynasty. In a recent interview he explains that the folks from LA and New York never "blended in" in West Monroe Louisiana. He's happy to be done with the hit reality series.
Phil Robertson Didn't Like Duck Dynasty
Phil Robertson has made it clear that he didn't love filming Duck Dynasty. Sure, he's thankful for the success and opportunities the show has brought his family, but he didn't enjoy the filming process at all.
Phil told World Over, "You have to remember you're running with a production crew out of Los Angeles, California, and they're all cooped up in your house. You're all together there. And the big shots from New York…You throw those types among a bunch of rednecks. They don't blend well."
Phil clearly didn't love having a whole host of strangers in his home. We can' think of too many senior-aged men who would enjoy that, much less Phil Robertson one of the most private and traditional men in America. Phil said, "We enjoyed it, that's it. It's good. But from my perspective it was more of a grind than anything else."
Phil did admit that Duck Commander "went ballistic," and he certainly garnered success from the show. He also agreed the show, "was a glimpse of a functional family. There was no cursing or bitterness of hatred. We get along. It was real. That part was for sure real right there."
The Ending Prayer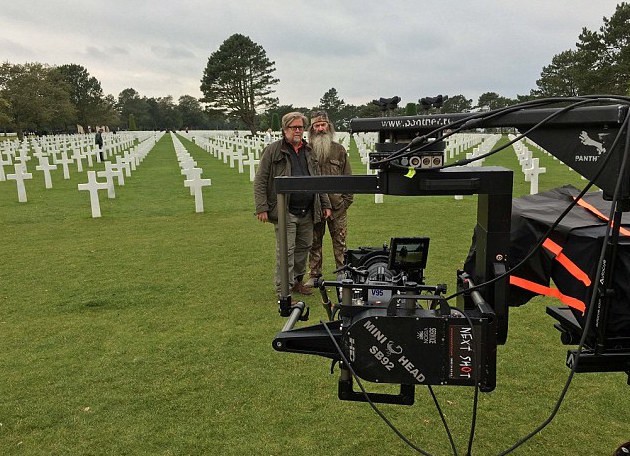 There was one part of the show that Phil did seem to enjoy. He was glad that he was able to incorporate his family prayer into the end of each episode. he recalled, "At first when I would say 'In Jesus' name,' I got to watching and someone says 'They're leaving out the Lord's name in your prayer.'" Phil immediately called out the crew, and said, "If you don't put that back in there, I'm fixing to check it to the whole bunch."
Duck Dynasty may have been our favorite show, but it certainly wasn't Phil Robertson's. Are you surprised he hated the entire experience?