Korie Reveals The Truth About Having 3 Adopted Children
Korie Robertson is famous for her adoption advocacy. She and Willie Robertson have adopted three children, Will Jr, Rebecca, and Rowdy. This is how Korie came upon the idea of adopting, and why she continues to work with adoption agencies and charities.
Korie Robertson's Adoption Inspiration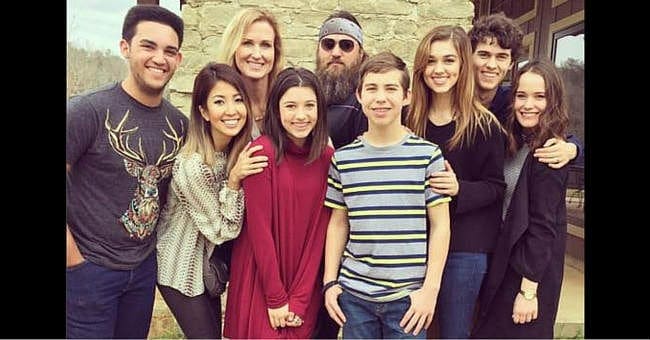 Korie Robertson adopted Will Jr. with her husband Willie Robertson when Will was only five weeks old. She had wanted to adopt even before she was married to Willie.
Korie recalls, "My Bible teacher adopted and just really, really talked about how important it was and how that what God calls 'true religion,' is taking care of widows and orphans and that imprinted on my heart then."
Many people feel a calling to adopt. However, sometimes it's hard to get a spouse on board. Thankfully, Korie didn't have that problem. She shared. "…Willie and I were dating' at the time, and I told him I wanted to adopt and he was all in from the very beginning. There was no hesitation on his part either. So, it was just something' we felt called to do really early on."
Willie and Korie then went on to welcome Rebecca Robertson into their family. Rebecca initially came to the family as an exchange student. However, the family fell in love with her and invited her to stay forever. Rebecca is not formally adopted. However, she is considered an honorary part of the family.
Finally, just this past year Willie and Korie welcomed their third adoptive child, Rowdy into the family. Rowdy was 12 years old when he became a Robertson and seems to be having a great time as one of the family.
Spreading Awareness
Korie now wants to use her large platform for good. She hopes to spread awareness about the many American children in need of homes. She explained, "So we started talking' more about adoption. And the more I started talking' about it, and the more I started learning about and learning about the kids, you know, in foster care, and that sometimes age out of the system and don't have a parent to call their own…" Korie Robertson added, "That's become more and more a passion of our heart."