Kevin Sussman has joined The Big Bang Theory cast as a regular in recent years, but apparently he hasn't quite learned everyone's name. In an incredibly awkward exchange, a Big Bang Theory writer described an event where Kevin blew her off, thinking she was a fan. Here's the tale told at this year's Big Bang Theory Comic Con Panel.
Big Bang Theory Writers' Questions
At this year's Big Bang Theory Comic Con panel, the writers of the show decided to ask questions to the actors. One question in particular was, "Would you be friends with the writers in real life?" Of course the question was a joke meant to make fun of the star's celebrity status, but it brought up a pretty cringe worthy story.
One of the Big Bang Theory writers named Maria recalled seeing Kevin outside of the set. She said, "Kevin, I do not know if you remember this, but once I saw you out in the world…You were like going to the Moth, and it seemed like maybe you were on a date and I was like, 'Oh it's Kevin from work, I'm gonna go say hi,' and you kind of pulled up…I kind of got the vibe that it was like oh here's a fan interrupting me on my date."
The stage got QUITE uncomfortable in this moment, but Kevin then admitted it's more likely that he just didn't know Maria's name. Apparently the actor is TERRIBLE at remembering people's names, and often feels awkward in the moment.
Kevin Sussman's Weakness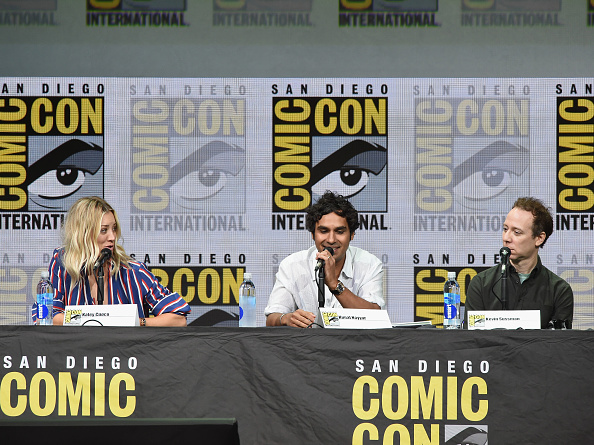 We can all relate to forgetting a coworker's name when we see them outside of the office. Kevin laughed it off saying, "That wasn't that crazy because it was so long ago. The crazier thing is the all the people that I've been working with for ten years, and I still don't remember…"
Poor Kevin, he really couldn't recover from this. Can you relate to his predicament?