Since Duck Dynasty Is Over, Look What The Robertsons Are Doing Now
The Robertsons have been up to quite a lot since their show was canceled last spring. The general public was concerned they might disappear into oblivion. However, that couldn't be farther from the truth. Here's what the Robertsons are up to these days.
The Robertsons' Many Business Ventures
Though the Robertsons are no longer regularly seen on TV, they're still heavily involved in the entertainment industry. They're still writing books, they're still selling merchandise, and they're still using their special entrepreneur spirit. Here's what they're up to these days- television shows, podcasts, life-changing moves, and much more.
Phil Robertson
After Duck Dynasty ended, Phil Robertson could have retired and walked off into the sunset. The Robertson patriarch has enough money to live on for the rest of his life and enough land to hunt on till he dies. However, Phil didn't feel he'd quite made his mark on the world yet. Recently Phil has spoken up about the censorship he felt on Duck Dynasty.
It seems Phil didn't feel free to talk about whatever he would have liked to on DD, and now he's gotten his chance. His new show In The Woods With Phil airs on a streaming service, CRTV. That means there's no advertisers or sponsors to keep happy. Phil can say anything on his mind- and he isn't holding back. Alan Robertson, his son, was the brains behind the project. It seems the pair have been working together frequently since the old show's end.
Jep and Jessica Robertson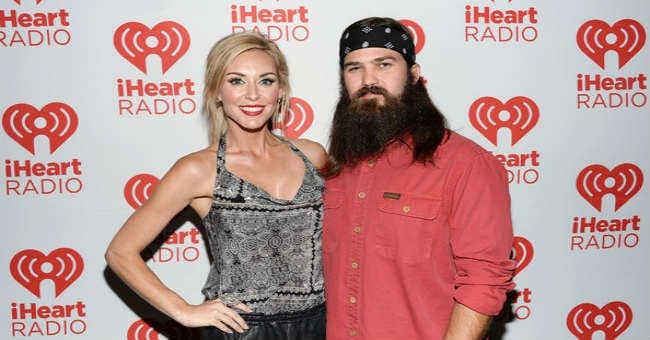 Jep and Jessica Robertson have moved away from West Monroe Louisiana. The Robertsons were known for living close together and supporting one another through life. However, it seems after the show's end the youngest couple didn't feel the need to stick around.
Their 1.4 million dollar home has been put on the market. Jessica told fans, "The seed to be planted for moving here started about ten years ago. We fell in love with the Texas area. Gradually, we started doing more and more here. The past five years we've really made a lot of friends in Austin."
Jep and Jessica are also hosting their very own podcast. The Jep and Jess Show airs on Podcast One. The couple talks about their life with five kids. They also host a number of special guests. 
Sadie Robertson's Empire
Sadie Robertson might be the busiest Robertson after Duck Dynasty. The youngest star from the show moved to Nashville after turning 18. She's thriving in music city and even starred in a few music videos this year. 
Sadie has also been writing a new book Live Fearless, which will be released in February. The book picks up where her Live Original left off. It will help readers understand how to shake anxiety, and follow their true purpose. 
Sadie has had a big year when it comes to opening herself up to her fans. She even admitted to having an eating disorder at one point. The young star said, "I went out to LA things got a little crazy. I was challenged in a lot of different ways."
Sadie also toured the country with Live Original. She brought musical guests and Christian speakers to schools and churches all over.
John Luke Robertson
Speaking of Live Original, John Luke also toured the country this year. He helps Sadie on tour, and even speaks at each event. One fan even wrote a glowing review of his performance at the event. High schooler Sarah Hudspeth wrote, "John Luke made everyone laugh, then he put us all in groups to talk to one another and decide stuff together. By the end of it, he turned the audience into a big family rather than separate individuals and it was amazing."
John Luke attends Liberty University with his wife Mary Kate. Mary Kate runs a blog called The Little Duck Wife. She shares her adventures with John Luke and it seems like the couple is as happy as ever. They've been enjoying a quieter life as a new married couple.
She also enjoyed some alone time while John Luke was on tour. Mary Kate explained, "JL is off on the Live Original tour. It's sad not having him around, but I am proud of him for going out and doing it! He's home for a few days a week out of the month, so I'm just finding my own little routine, and so far, so good. I've had a ton of sleepovers and girl time thats been so good for my soul."
Missy and Jase Robertson
Jase Robertson seems to be up to his same antics since Duck Dynasty went off the air. Missy Robertson chronicled her many annoyances with duck season. It seems Jase likes to leave his gear everywhere and isn't the best at hiding the dead meat from his wife. However, the happy couple has found ways to work around the annoyances.
Jase also made a huge leap and shaved his beard. Missy had always hated it, and since there was no longer an obligation to the show, Jase was able to make a clean cut. We think Jase looks super handsome with a shaved face. However, we aren't sure how long it will last.
Korie Robertson
Korie Robertson has been enjoying her free time since Duck Dynasty was canceled. She frequently promotes her book Strong and Kind on her Instagram and posts fun pictures of her many kids. She recently posted a photo of Sadie Rebecca and Bella. Korie said, "My G I R L S…they're strong and kind, honest and brave, funny and wise, passionate and real, loyal and encouraging, dreamers and doers…everything I've ever prayed they'd be a so much more. And I'm the proudest of moms."
We Miss The Robertsons
We certainly miss the Robertsons, but we're glad there are now so many outlets to reach them. This family continues to create content, make money, and stick together. All the while they're spreading the good news. It doesn't get much better than that. Do you miss Duck Dynasty?