Mayim Bialik recently posted a vlog on Youtube talking all about going back to set to film Big Bang Theory season 11. The actress is excited to see her cast mates, but perhaps even more excited to find out what Amy's answer will be to Sheldon's proposal.
She Has No Idea
photo by youtube.com
Mayim Bialik's vlog was just as inconclusive as the season finale of Big Bang, and only left us feeling more anxious about the premiere coming September 25th. Mayim said, "We are about a month ahead of the American public in terms of filming…So I will know very soon what happens with the season opener of season 11."
When Mayim advertised her video saying she'd be talking about returning to Big Bang many fans assumed she would be revealing spoilers in regards to Amy's answer. Sadly, that isn't the case. She stated, "I have no idea as of now if Amy's going to say yes to Sheldon, or where we pick up or what's going to happen. So I'm as excited as all of you to find out about that."
The Big Bang Theory writers have admitted they don't plan things out well in advanced. They prefer to let the story line work itself out organically. It's safe to say they might not even know at this point where the fate of Sheldon and Amy lies. We do know, however, that Steve Molaro (show runner at TBBT) wants us to see Amy's reaction. He told The Hollywood Reporter, "We're just thinking about it now but, as a viewer, I'd feel cheated if I didn't get to see Amy's reaction!"
Will She Say Yes?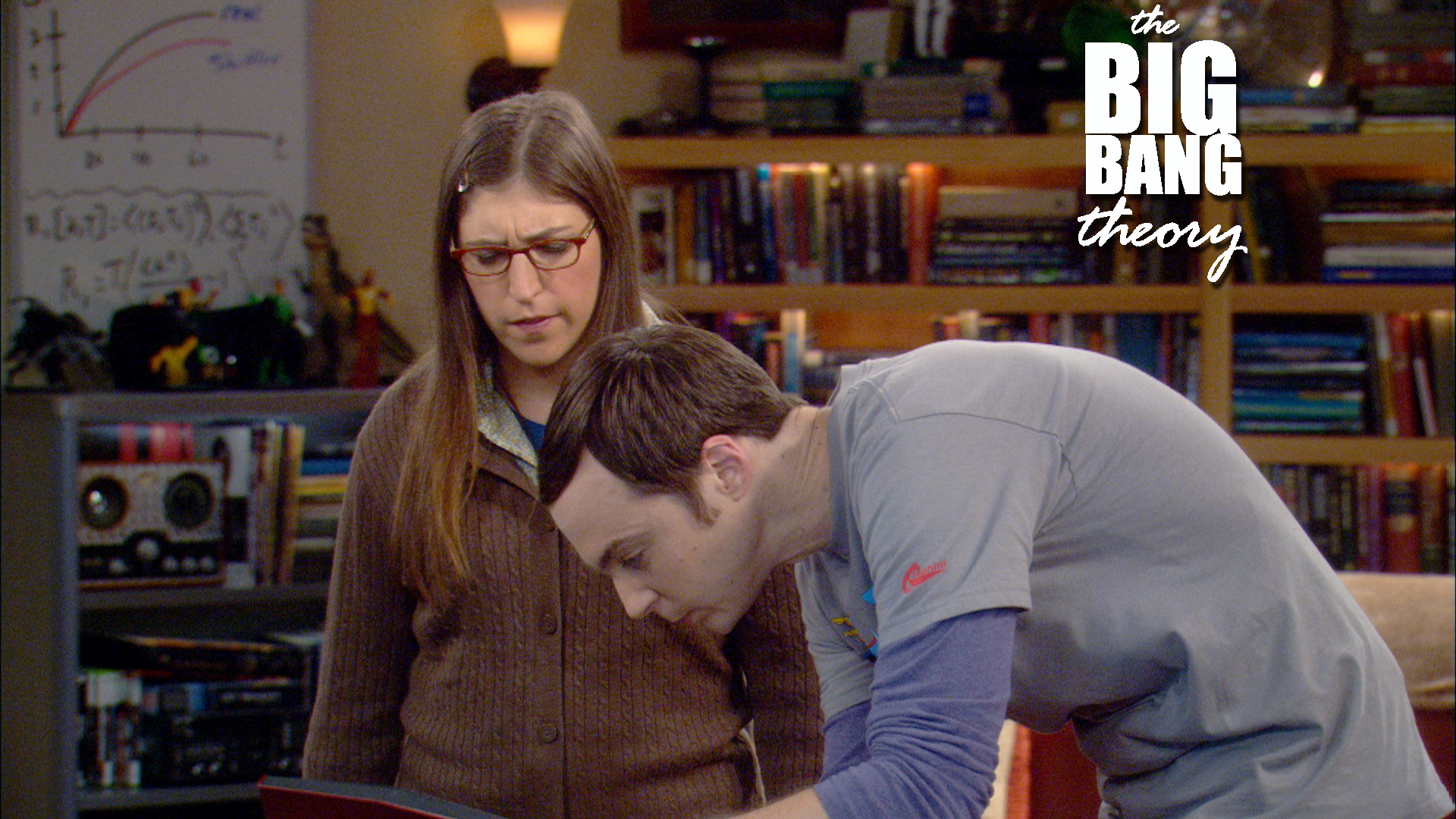 photo by thebigbangtheorywiki.com
Will Amy say yes? That remains the big question. We've predicted she might say maybe, but Molaro explained, "I don't know what's going to happen but any viewer would imagine she would — but we, the audience, know what propelled him there. It's an interesting situation and I'm excited to see how it turns out."
What do you think Amy's answer will be when Big Bang Theory season 11 premieres in September?