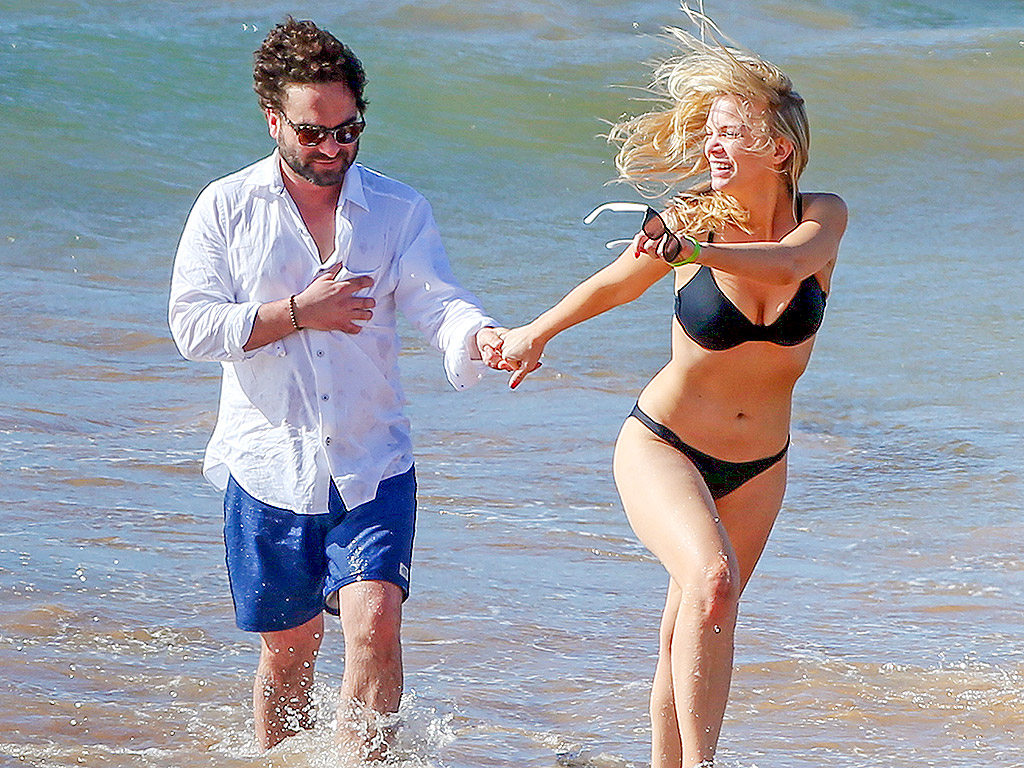 No Use in Denying It, Johnny Galecki and Kaley Cuoco Dated
It's no secret among Big Bang Theory fans that Johnny Galecki and Kaley Cuoco at one time used to date. Sure, at the time they were trying to deny it. Galecki, himself, is the one who wanted the relationship to remain a secret for its two year duration. Cuoco was the one who elegantly let the cat out of the bag. But at 2016 People's Choice Awards, held in January, dating rumors started to resurface once again. However, these claims couldn't have come at a worse times since Johnny is supposedly seeing someone else.
The award ceremony took place at the Microsoft Theatre in Los Angeles and the two co-stars were very flirty and couldn't keep their hands off each other. Despite this, Kaley shut down romance rumors on her Instagram account.   
Whether they are dating or not, its plane to see that the two are close. Cuoco even squeezed Galecki's chin for a funny photo opp.
Following the show, Galecki also went to Instagram to share a few snaps of the two, which he titled "The Beggar and the Beauty" in one of the captions.
Cuoco and Galecki split in 2010 after secretly dating for two years. Rumors that the two got back together after Cuoco announced she was divorcing her husband, Ryan Sweeting, in September. Cuoco slammed the romance rumors for the first time back in October, captioning an Instagram pic, "So sorry to disappoint, but no home wreckers or secret flings going on here. Me and @sanctionedjohnnygalecki are just the best of buds — Leonard and Penny will just have to suffice!"
That's all fine and good, but what of the mysterious girlfriend I mentioned in the first paragraph? That one is for another article, so keep your eyes peeled.