Everything You Need To Know About This Year's TBBT Season Finale
The Big Bang Theory season finale is fast approaching. It's set to air in May, and we're expecting a total blow out over the top episode. Here's everything we can expect so far, from guest stars to plot lines.
The Big Bang Theory Season Finale 
The Big bang Theory season finale will be here before we know it. Sheldon and Amy are getting married, and there's nothing anyone can do to stop it (Hopefully?). There have been quite a few hints, and details revealed that have left us excited and raring to watch this iconic episode.
Sheldon And Amy Are Definitely Getting Married
All signs point to Sheldon and Amy's wedding being the season finale this year. Showrunners confirmed the news at this year's Paleyfest panel. They also said they haven't finished writing the episode yet. That's typically how these producers and writers work. They write at the very last minute, and don't plan ahead too much. 
This style of writing leads to more organic storylines. It also gives the characters room to breath and evolve with the times. They can add in little nods to pop-culture and the real world when they don't start too far in advanced.
Guest Stars Confirmed
However, quite a few guest stars have been confirmed, leading us to believe some sort of a story line is already in place. At Paleyfest head writer Steve Holland confirmed that there will be many guest stars in the episode, including Wil Wheaton. He said, "Wil Wheaton…I think there is a good chance you'll see Wil at the wedding…"
Jim Parsons agreed that was a great idea. He said, "I wouldn't be surprised if he officiated. Not that I'm pitching that. But as soon as you said that I thought what would he do at the wedding? He's not going to be best man, though maybe he is." 
Big Bang Theory is known for its clever use of guest stars and incredible full cast episodes. We love seeing which science, comic, and space-age icons this show can bring in.
Mark Hammill Is Set To Appear
One new guest star added to the list is Mark Hammill. The man who originally played Luke Skywalker will attend the wedding, or at least will be in the Big Bang Theory season finale. This confirmation of casting goes along with Mayim Bialik's prediction that the wedding will be filled with unique themes. Back when the proposal first aired, Mayim wrote, "I think if our writers decide to actually do a wedding at some point — which, I literally have no idea, like, I promise — there will absolutely be Klingons, there may be Stormtrooper costumes involved. I think it's gonna be, if we were to do it, it would be geek to the max." We think she was definitely onto something.
Kathy Bates Lauren Lapkus, and Magician Teller
Also set to guest star on the season finale are Kathy Bates, Lauren Lapkus, and Magician Teller. Fans are dying to figure out what parts these three will play. Many have pointed out that they could easily be Amy's family members. We've only briefly ever met Amy's mother on the show.
Sheldon's mother will be back, played by Laurie Metcalf, as well as Christine Jane Beranski is expected to return as Leonard's mother. Penny and Leonard's wedding featured a whole host of new guest stars and characters. We predict Amy and Sheldon's will do the same, pulling in an entirely new dynamic as these two eccentric families meet.
We're Going To Meet An Older Georgie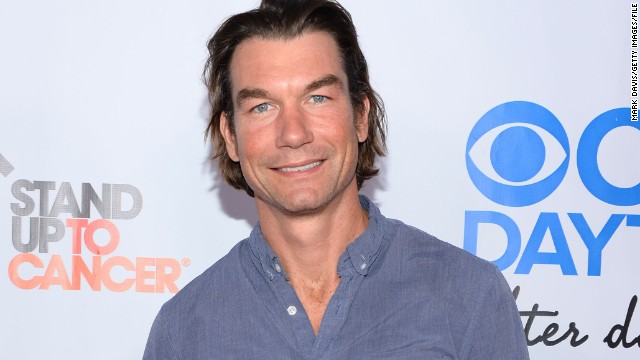 Perhaps the most exciting guest star is Jerry O'Connell who will play Sheldon's older brother Georgie. Steve Holland said at Paleyfest, "There's certainly people that need to be at the wedding. Obviously Sheldon's mom has to be at the wedding. I think it's a chance for us to meet some of Sheldon's family that we've only seen in their younger forms before now…like his brother yes… Right now our plan is to use Missy, but we actually haven't written it yet. So we have to see logistically how all these pieces can fit together, and how many people can be there and all that."
It has since been confirmed that both Georgie and Missy will be present at the wedding. Young Sheldon has grown its fan base tremendously over the years and this is a great opportunity for Big Bang to pull fans in with a cross over.
When asked if a full crossover would ever happen, Steve Holland replied, ""Certainly I don't know if [a crossover] will be specifically that moment, but I think [the plan is] to let the two shows play together… But moving forward, I think there's certainly things we could do between the two shows where you could see something on The Big Bang Theory that's referenced and see actually how it played out in the past [on Young Sheldon]." For now we will settle with meeting an older version of Georgie.
There Will Be Traditional Elements
One thing we know for sure, there will be traditional elements to the ceremony. When Amy and Sheldon almost wed at the court house, Sheldon made it very clear that he wanted a first dance and a big ceremony. In a sweet declaration he said, "Wait, I want to have a first dance with you…at our wedding…I want a real wedding…Amy, I never thought I'd want to marry anyone. So the fact that I found you is astonishing. It's like finding dark matter. Except they're looking for dark matter, I wasn't even looking for you."
Sheldon's sentiment is that this couple's love is so rare and beautiful that it should be celebrated in a big, and fancy way. We predict Mary Cooper will be bouncing around focusing on details. Georgie and Missy might be annoyed. Penny and Leonard will somehow be fighting. Bernadette and Howard might struggle to find a babysitter, and there will definitely be Star Wars themed guests. However, one thing's for sure- this will be a romantic episode, and perhaps maybe even one of our favorites of all time.
What do you predict for the Big Bang Theory season finale, set to air May 10th?