2A Well-Deserved Counterattack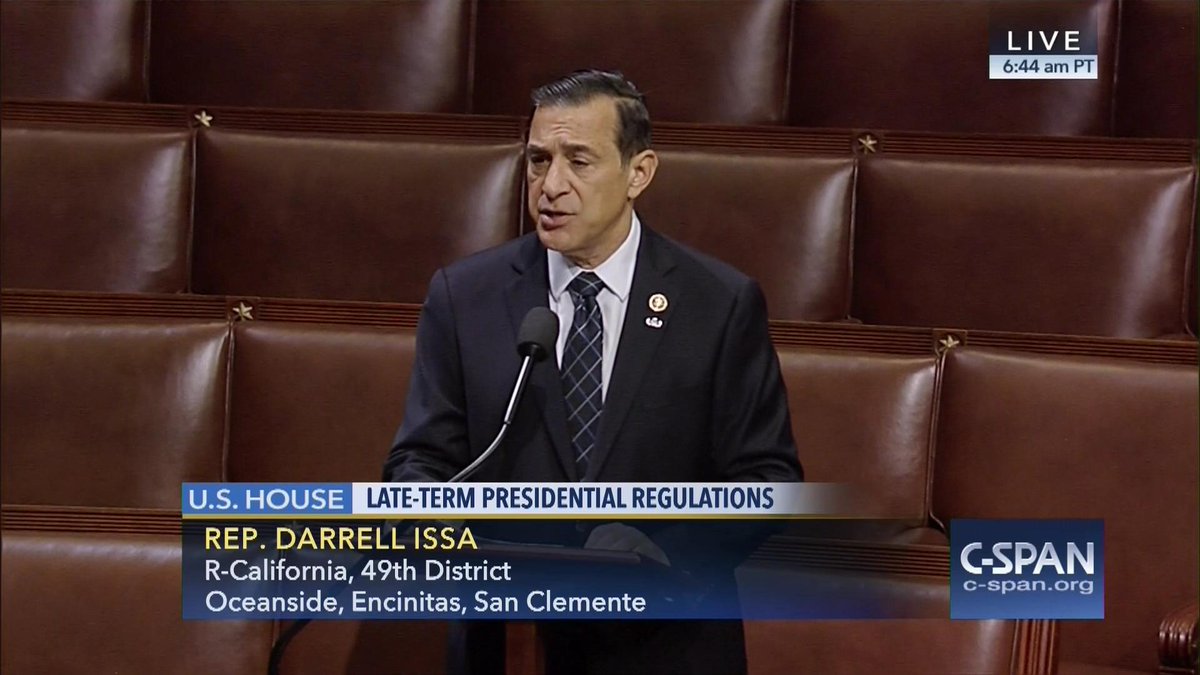 Rep. Darrell Issa. Photo Credit: C-SPAN via Twitter
The House of Representatives voted 235-181 to approve a bill from California Republican Representative Darrell Issa – the Midnight Rules Relief Act.
The legislative measure, approved by Congress last Wednesday, would make it easier to undo last-minute regulations published by President Barack Obama's administration.
Obama has been making last-minute moves to block Trump promises from happening. Some of these midnight regulations are environmental measures that have proven to be very expensive.
Obama's rules have cost the country over $100 billion annually. The regulations he had signed last minute could cost taxpayers up to $44 billion, according to the American Action Forum.
What's more, Obama could possibly impose 1,019 more regulations before leaving office.
According to the government's Fall 2016 unified agenda, over a thousand regulations in different federal agencies are in their final stage and only need Obama's signature. Obama might get 800 of these done by publishing…
BackNext