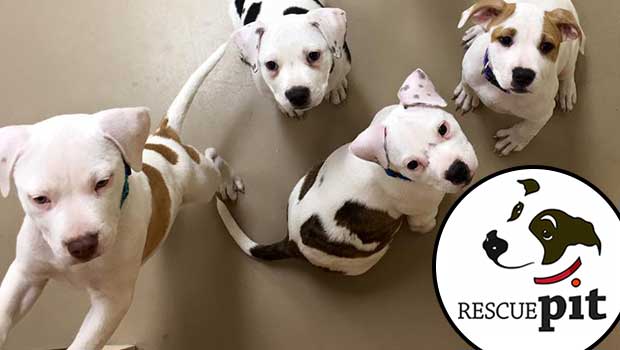 Source: Rescue Pit, Inc.
Pit bulls get a bad rap. Despite having the reputation of being aggressive, pit bulls are in reality incredible companions that can thrive in loving relationships with humans.
Now, organizations around the country are joining together to relieve pit bulls of these negative stigmas and get them  – and other dogs – out of shelters and into loving homes.
Rescue Pit, Inc. has joined with Michelson Found Animals for the Saving Pets Challenge, a fundraising campaign where organizations raise money to help reduce shelter euthanasia. Rescue Pit, along with other shelters, rescue groups, and spay/neuter clinics around the country will "compete for over $150,000 in grants toward innovative programs that expand lifesaving capacity in their communities," Rescue Pit said in a press release.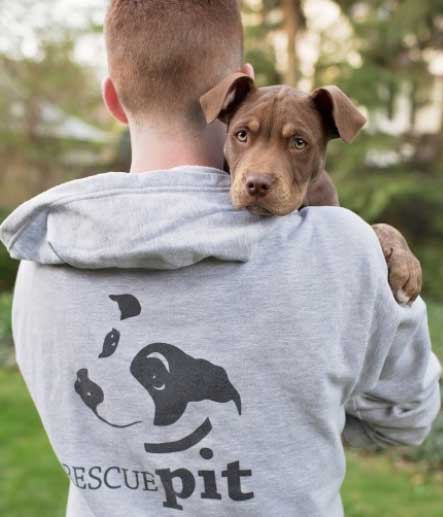 Source: Rescue Pit, Inc.
Rescue Pit is working with Lollypop Farm, the Humane Society of Greater Rochester as well as Rochester Animal Services in New York to move dogs out of shelters where they could potentially be put to sleep and into loving foster homes to await adoption. The organization estimates $500 needs to be earmarked for each dog to cover veterinary costs and care. They've set an initial goal of $5,000 to be raised, but should the group win the Saving Pets Challenge, the money could help save so many more pups.
The Saving Pets Challenge was launched on CrowdRise on July 5 and runs through Thursday, Aug. 4. The team that raises the most money will win a $50,000 donation; second place gets $30,000; third place, $20,000; fourth gets $10,000; and fifth will receive a $5,000 donation. Weekly bonus challenges will also allocate up to $35,000 to participating charities.
To help Rescue Pit, Inc. achieve their goal to save dogs' lives, head to their CrowdRise page. Remember, every dollar helps bring these loving dogs into the homes they deserve!
Source
Rescue Pit Fundraiser Hopes to Dispel Stigma and Save Dogs From Euthanasia