Crafts with paper towels are another great way to recycle things that would end up in the trash.
We use paper towels every day, and most of the time, we throw the cardboard rolls. We don't realize that these will contribute to the increasing amount of garbage in our landfills.
Paper wastes, unlike other items in our waste bins, are hard to recycle once they have disintegrated due to the action of water. However, paper wastes will take a shorter time to decompose than most materials.
Still, we should not take toilet paper rolls in our recycled craft material lists. These easy crafts with toilet paper rolls explain why.
Crafts With Toilet Paper Rolls: Napkin Ring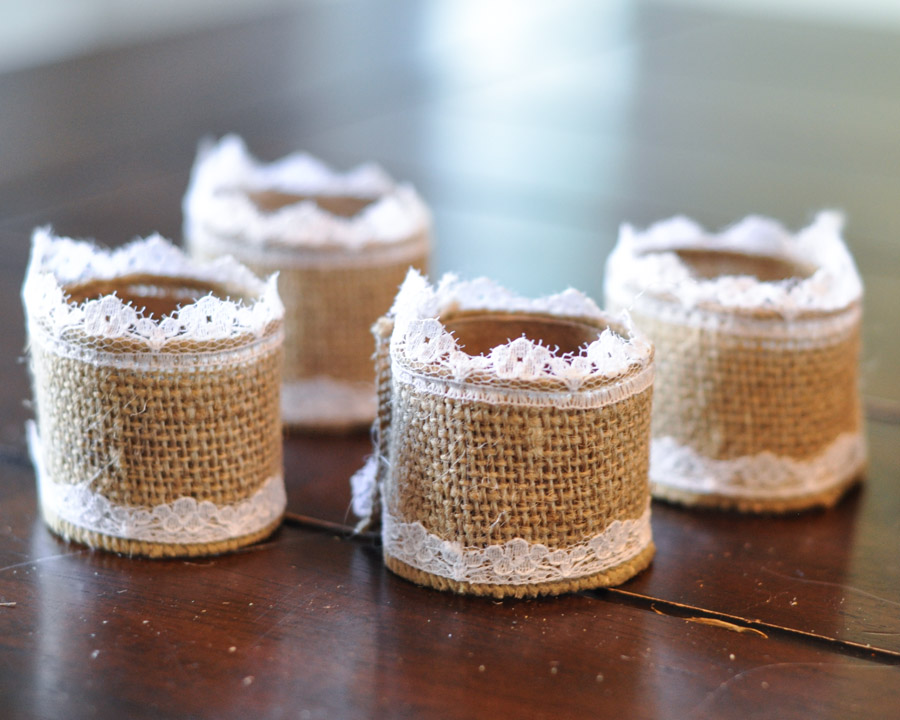 http://www.suburble.com
Paper towel roll napkin rings are a good substitute for store-bought items, especially during family occasions.
The good thing about cardboard rolls is that they are readily available. Napkin rings made from these materials can be customized to fit any occasions.
They can also be stored and used for different occasions or just for a one-time affair.
To do a napkin ring, you just need to cut a ring out of the cardboard roll using a cutter or a pair of scissors. You can cover the ring with strips of various washi tapes, or with burlap.
Furthermore, you may also glue different objects to the ring to make them suit the theme of any occasion. Consider the following tips:
For a formal dinner, glue some intricate buttons around the ring or old brooch around the ring. Alternatively, you could attach a stalk of flower between the ring and the napkin.
For weddings, attach some faux pearls or fake gems that match the color scheme of the event.
During Thanksgiving, you may stick a real or paper turkey feather to the napkin ring.
Attach small twigs or golden leaves if the occasion coincides with the Autumn season.
Colored skeleton leaves are perfect for various occasions.
Crafts With Toilet Paper Rolls: Faux Metal Filigree
http://suzyssitcom.com/2011/02/feature-friday-faux-metal-filigree-frame-tutorial.html
Make faux metal filigree by cutting and forming the cardboard strips into decorative designs.
You just need to make your creativity work. It would be a nice idea to draw the pattern you want to make first. Get ideas from wrought iron fences and gates.
It is important to make your pattern as symmetrical as possible.
For the simplest method, just cut the toilet paper rolls with the same widths and shape them like a person's eyes.
If you use this method, you could just glue the parts together. Paint them when you have achieved the pattern you are going for.
Learn how to make the faux metal filigree frame holder pictured above here.
Crafts With Toilet Paper Rolls: Japanese Flying Carp
http://www.squirrellyminds.com/images/050313-koinobori-vertical.jpg
This will be a perfect activity to do with kids. Also, a bunch of these will make a perfect patio or backyard decor especially if you live in a windy area.
For this project, you will need colorful tissue papers, glue, scissors, toilet paper rolls and string. Draw the fish's face, cut circles from the tissue paper, and glue them like scales on the cardboard roll.
Attach long strips on one end of the cardboard roll. Insert a string on the "mouth" of your fish and tie it on a piece of wood.