Yoga wear is truly the most versatile form of apparel. You can pop on a pair of yoga pants or leggings, and look instantly chic. Run to the grocery store, the nail salon, or even to a yoga studio, and you'll feel comfortable while still looking polished. Here are our favorite yoga wear picks for this season.
Fall Yoga Wear
Nothing is cozier than a pair of leggings underneath an oversized sweater. Plus, this Amber colored pair from Alo Yoga is the perfect Fall hue. The leaves will be jealous of these pants' shade. The high-waist dash leggings have a flattering seam down the back. They're perfect for activity- the high-waist will keep you covered. Plus they can be paired perfectly with a pair of boots and light colored sweater. 
Secondly, we love moto leggings from the same company. Talk about edgy and cool. The faux leather gives an air of danger and excitement. These leggings can take you straight from the studio to a night out on the town. Pair them with high boots and a jacket, or trendy sneakers for a day of errands. 
Speaking of an edgy and cool, this Off-Duty Bomber jacket is perfect for traveling to and from the studio on a crisp Fall morning. When your yoga wear can take you from day to night, it's truly a win-win. 
In addition to fun jackets, you can also cover up with a long sleeve tee. This Get Set Long Sleeve from Lululemon is perfect for cooler mornings. The open back is cute, and will also cool you off after a hot sweat session. However, the long sleeves will keep you warm. No one likes to leave their hot yoga class with a sweaty chill.
Vest It Out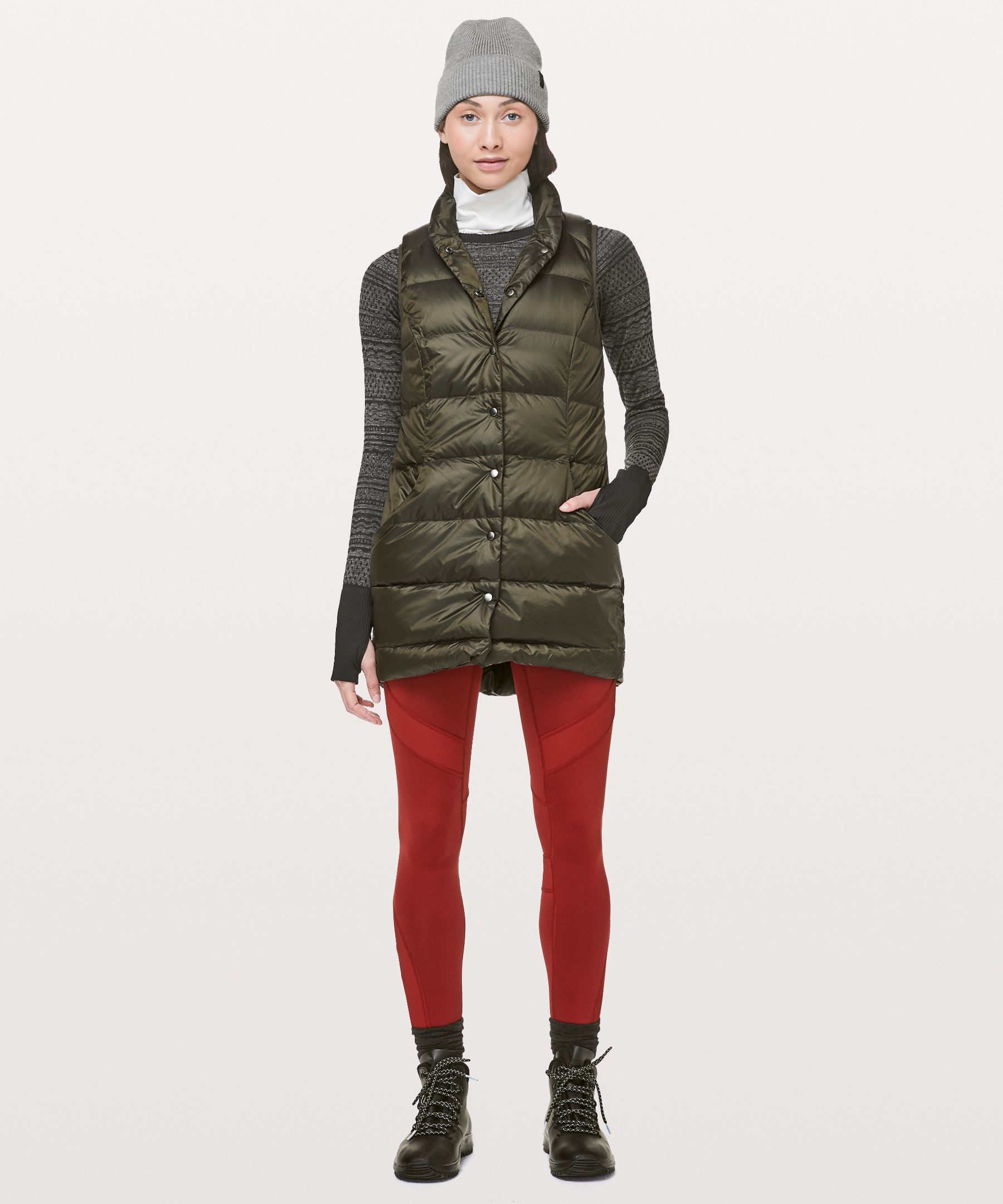 Finally, this All Days Vest is perfect for cooler temperatures. It's not quite time for the big puffy coats, but you don't want to leave a hot yoga class un-bundled. Cue the vests. They're great for warming up your muscles without feeling restricted. Plus, we love the color of this army green number. 
Your yoga wear can genuinely transform your wardrobe. Pick up one of these cute fall staples and rule the runway…and your yoga mat.