Fall Craft Ideas to Get You Excited for Autumn – Part 3
For the third article in our Fall Craft Ideas series, we will feature craft projects using pumpkins.
Pumpkins are a universal way of saying, "Hey, it's fall already." Not convinced? I have three words for you: Pumpkin Spice Latte.
But I can give you 5 fall craft ideas to do with pumpkins that will fill your homes with that Autumn spirit.
The best thing about these fall craft projects is that they're very easy to make. Some of the supplies you need may also be just lying around your house.
Fall Craft Ideas with Pumpkins #1: Painted Pumpkins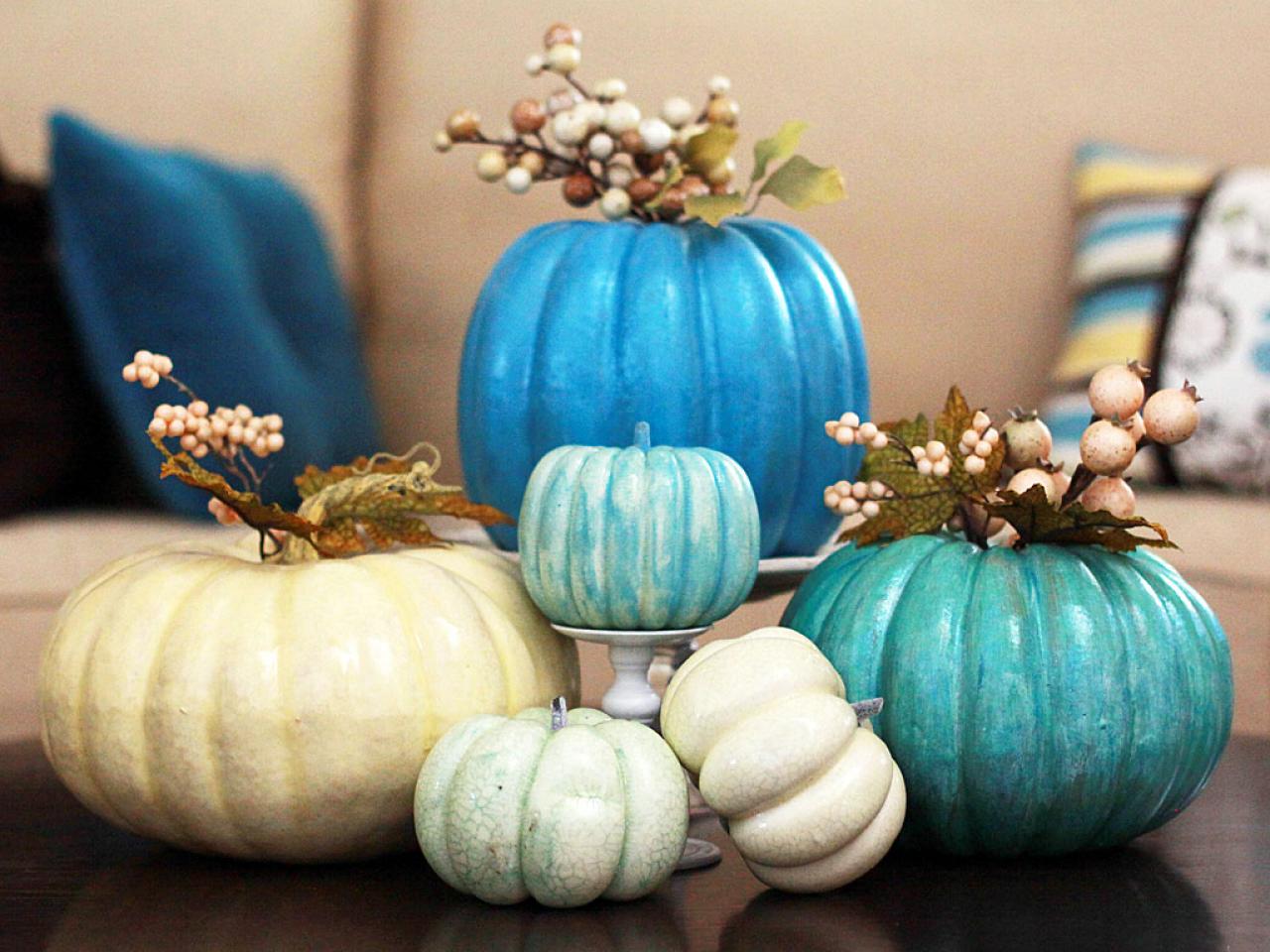 Ooooh. Perhaps one of the most famous pumpkin crafts on social media sites.
The first thing you should do is to find a pumpkin with an even texture. This is to ensure that the paint will coat evenly. However, any kind of pumpkin will do.
Wash the pumpkin and dry it using a piece of cloth. When dried, start painting the whole fruit. Leave the stalk unpainted or paint it with a different color.
Acrylic paint works best with pumpkin painting. I recommend using fall or earthly colors to keep up with the Fall theme. You can also select pastel colors for a softer effect.
White is a popular color for pumpkins. For an added effect, tie in red or orange leaves around the pumpkin. 
Fall Craft Ideas with Pumpkins #2: Beaded and Glittered Pumpkins
Another version of painted pumpkins.
Instead of painting, the adhesive is applied to the pumpkin's surface. After this, the pumpkin is either dipped or showered with glitters.
The best glitter to use for this project is the fine, powder-like version. I recommend using gold or orange glitter as other colors may be too bright or Christmas-y.
You may choose to apply glitter all over the pumpkin or just apply on some portions.
If you choose the latter, you can accentuate the edges of the painted parts with small ball beads. The color of the beads should complement your glitter.
Fall Craft Ideas with Pumpkins #3: Decoupaged Pumpkins
Use mod podge to cover up your pumpkin with whatever you want. The possibilities are endless. You may also use any adhesive.
You can use paper maps, patterned paper, fabric, even fall leaves!!
Just select what you want to cover your pumpkin with, decoupage, and you're done! Display it in your living room for guests to adore.
Fall Craft Ideas with Pumpkins #4: Candleholders
Carve the topside of one or several baby pumpkins as deep as you want. The end.
You can base the depth based on the size of the candle you'll be using and your desired effect.
After carving, you may choose to do the procedure on items 1-3 of this list for the baby pumpkin/s. This will give your candleholder a more festive and unique feel.
Fall Craft Ideas with Pumpkins #5: Indoor Planters
You can use plastic pumpkins or baby pumpkins for this one.
If you're going to use the plastic version, I recommend getting the smooth variant. The textured plastic pumpkin will look cheap indoors. Believe me.
For the real ones, just carve them like you would do with Jack o'lanterns. Just don't poke eyes and mouth.
Use bleach solution (one tablespoon bleach to per quart of water) to spray the insides of the planter. This will preserve the pumpkin. Apply lacquer on the outside of the pumpkin.
Let these dry before putting decorations.