The Women of Duck Dynasty each have their own fashion, jewelry, and lifestyle brands. Who comes out on top? We'll let you decide.  
Sadie Robertson's Sherri Hill Collaboration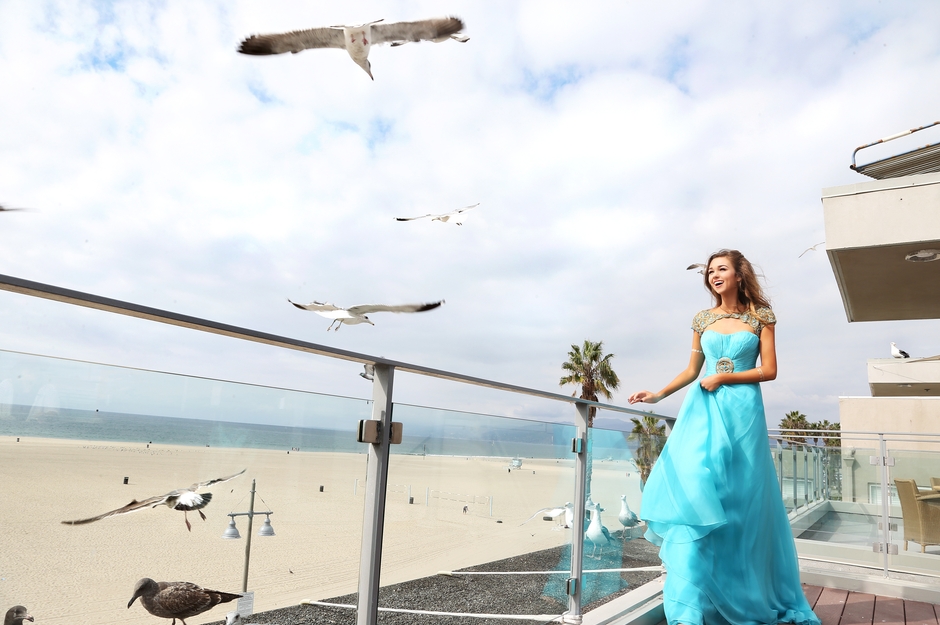 photo by sherrihill.com
Sadie Robertson, the daughter of Willie and Korie Robertson, may be one of the younger stars of the Duck Dynasty, but she certainly has left her mark on the world in just 19 short years. The teenager has collaborated with Sherri Hill multiple times on a collection of affordable and modest prom dresses. Sadie's fans are typically her own age, so this prom dress line is a great business idea. The young Duck Commander has even walked in New York Fashion week, so we say she's a strong contender in the Duck Dynasty feud of most fashionable.
Missy Robertson's Laminin line
photo by christiantoday.com
Laminin is a jewelry line Missy Robertson collaborated on that is, "inspired by southern feminity and a love for the outdoors." Keeping with the Duck Dynasty brand of Chrisitian values, Missy's website reads that the line, "exists to equip, empower, and enrich the lives of the women it employs while bringing a reminder of God's creations to the marketplace. Our verse is Colossians 1:17."
Rebecca Lo Robertson's Duck and Dressing
photo by tasteofcountry.com
Rebecca Lo Robertson is the daughter of Korie and Willie Robertson. She's the eldest cousin in the Duck Dynasty family, and she brought her Los Angeles fashion knowledge to West Monroe when she opened her own store, Duck and Dressing, with Korie Robertson. Korie describes Rebecca's style as edgy and unique. We certainly love her city spin on this country family.
Jessica Robertson's Jewelry Line
photo by robertsonroots.com
Following in her sister-in-law Missy's footsteps, Jessica teamed up with her husband Jep to start their own jewelry line Calvary Jewelry. She explains, "Much like our jewelry line, and in any fashion, I feel like you have to feel good in it! It has to represent something about who you are. Our signature look is we have a 'J' scroll — it represents Jepha and myself," she details. "It's just a really beautiful scroll that will be in every piece. That's something we've tried to include as far as the heart of it."  
New Addition- Mary Kate McEacharn
photo by thelittleduckwife.com
"The Little Duck Wife," as John Luke's new bride Mary Kate McEacharn calls herself, may not have her own fashion or jewelry line, but she does make some great fashion choices. On her blog Mary Kate shares her favorite clothing items and style tips to her followers. Her style can be described as whimsicle, girlie, and cute.
So who do you think wins as the Duck Dynasty Women fight for the fashionista title? We think they probably will all cross the finish line together, hand in hand like the close family they are. Oh, and they'll probably all be dressed to the nines while they do it!