Fans Are Freaking OUT Over Kaley Cuoco's Mysterious New…
Kaley Cuoco and Karl Cook
They both love horses, and have stunning looks. Kaley Cuoco and Karl Cook seem madly in love. They're constantly posting photos, and Instagram stories together. So who is Kaley's new boo? Here are some things you should know.
He's A Professional Rider
If there's one thing we know about Kaley, it's that she loves her animals. She really goes all out for them. She even had a professional interior designer work on her outdoor barn. So, of course, it makes sense that she is now dating a professional horseback rider.
Karl Cook is a decorated rider who, just this year, won two very acclaimed competitions. He competed and succeeded at the SmartPak Grand Prix, and the UltrOz Jumper. These are pretty serious competitions. Cook won thousands of dollars as prize money. Kaley probably loves being able to share this part of her life with her man.
All In The Family
Kaley most likely also knows Karl's mother, Signe Ostby. She's a famous rider and owner of a stable of horses. In the equestrian world, people know who Signe is. The Cook's family stallions are some of the top-rated in the world.
Cook's father is a billionaire. Yep, billionaire. He's responsible for things like Quickbooks and Intuit…ever heard of those? Therefore, Karl probably feels right at home with Kaley, who makes a mere $1 million per Big Bang Theory episode.
They've Already Traveled Together
Kaley and Karl haven't been dating that long, but they've already gone on some serious vacays together. The couple was spotted in New Zealand over the past holiday season.
They even matched together while on the romantic get away. Kaley captioned this photo "incognito" alluding to them wanting some privacy while out and about.
There's one last thing we just have to point out about the pair…
Their Last Names
They basically already have the same last name. Kaley Cuoco… Karl Cook. Okay, if the KC initial thing wasn't cute enough, consider the fact that Cuoco is Cook in Italian. Kaley wouldn't even need to take Cook's name if they were to get married.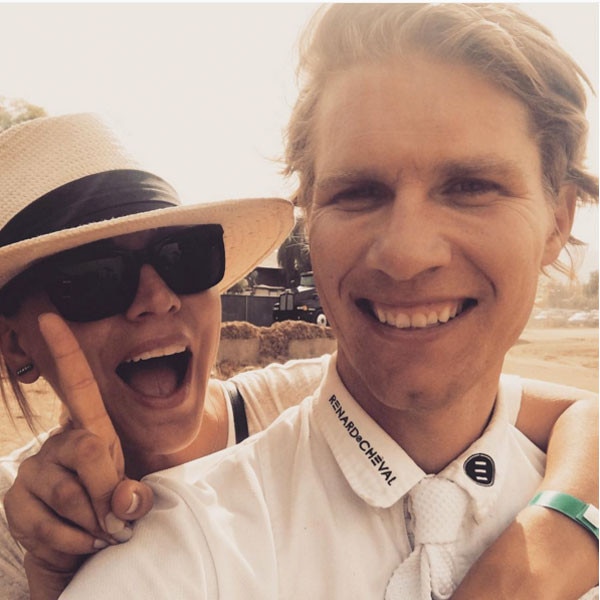 That's a little too perfect if you ask us. Kaley has had some relationship troubles in the past, but we really hope this on is for the long hall.
Do you like Karl Cook as a boyfriend for Kaley Cuoco?
Sponsored Links
Sponsored Links