What Jim Parsons Thinks About Playing The Same Character For Over 10 Years…
Playing the same character for over ten years is a privilege and challenge that most actors never get. Here's what Jim Parsons really thinks about becoming Sheldon Cooper for the past ten years and 11 seasons.
Jim Parsons As Sheldon Cooper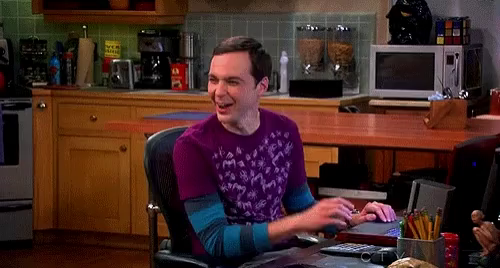 Jim Parsons is a tremendous actor. He's found much of his success in Hollywood playing Sheldon Cooper. Before finding this perfect television role Jim was in a few television commercials, and a couple of plays. However, it wasn't until he met his nerdy alter ego that he found serious success. We argue that this part was a match made in heaven for Jim, a classically train actor who was up for the challenge.
Many actors only dream of landing a job for over 10 years. Most shows don't last that long, and most  actors must jump from job to job pretty regularly. All of the Big Bang Theory cast members are thankful for their unique situation. Jim Parsons told Variety, "I think for most people, especially actors, the goal is to work. And you can know where you think you might be best suited in the industry, but the industry's always pretty quick to confirm or deny that for you, you know. So you might as well just do your thing and see where you land, in a lot of ways. And that's kind of how I feel about this, and I always have, and how I feel about the 200th episode. It's like, "How the hell did this happen?" In the best way, obviously."
It's Also A Challenge
Despite being incredibly thankful for the opportunity, there is also a challenge in playing the same role for so long. You have to work very hard to keep things fresh, and to develop a character who stays true to themselves while still evolving. Jim says he's been working on this show for so long, he sometimes forgets that time is passing. He told Jimmy Kimmel, "It's crazy walking in for the 11th year. It's a really severe case of arrested development I have to tell you…I don't understand that I was 33 and I'm not anymore. This show's going to end at some some point and I'm going to go I can't wear this anymore!"
We certainly love Jim Parson's dedication to Sheldon Cooper, and we can't wait to see what the 12th season brings.