Wait…THIS Is Bert's New Girlfriend On The Big Bang Theory?
Bert Gets A New Girlfriend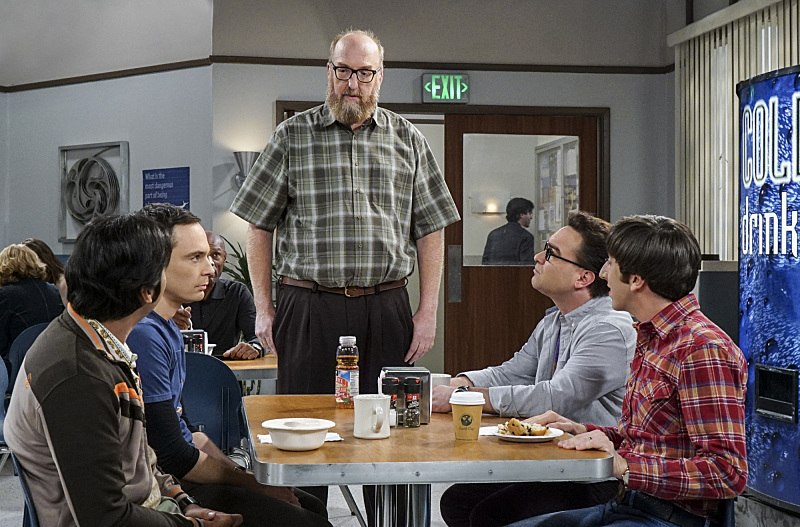 Bert is a member of the Cal Tech Geology department. We know him as a minor character on The Big Bang Theory who pops in from time to time to shake things up a bit. However, in this week's new Big Bang Theory Bert is apparently going to get a smoking hot girlfriend. You won't believe who it is.
Most recently Bert appeared in The Allowance Evaporation. He was at the same restaurant as Amy and Sheldon on their date night. He'd been stood up by a G-Harmony date (E-Harmony for Geologists) and the couple invited them to join him. He caused a bit of a tiff when he revealed Sheldon had told him and many others all about Amy's sex life. Since then we haven't heard of Bert's romantic entangles, but apparently he's been rather busy.
Rebecca, the New Girl
SPOILER ALERT- In The Separation Agitation we have been told that April Bowlby will play Bert's new girlfriend, named Rebecca. April is a blonde bombshell. You've probably seen her before as Alan's girlfriend on Two and A Half Men, and Meg on How I Met Your Mother.
We know Bert likes the ladies. He was first introduced as a character with a ginormous crush on Amy. He would bring her pretty rocks to show his affections, and even asked her out a few times. He was also smitten with Penny when the two girls attended his party in The Dependence Transcendence.
April Bowlby
April will be guest starring on the series this week, and we are unsure if it's a one time thing or if we will see her again. She was born in 1980 and moved to California to pursue acting as a child. She's also appeared on Drop Dead Diva as Stacy, and CSI:NY as Jenny Lee.
Can you believe how gorgeous Bert's new girlfriend is? What do you think will go down in this week's new Big Bang Theory episode?
Sponsored Links