Johnny Galecki Will Have His Own Show
photo by wegotthiscovered.com TBBT fans are aware that Jim Parsons has been working closely with CBS to create a Sheldon spin-off surrounding the young scientist's life. What some fans might not realize is that Jim isn't the only TBBT actor that's branching out to a new project. Johnny Galecki has a new show, and CBS just picked it up. However, no, it has nothing to do with The Big Bang Theory.
Biblical Beginnings
photo by variety.com
The premise of Johnny's new show sounds totally fascinating. It's going to be called Living Biblically, and follows the life of a man trying to follow the Bible's instruction 100% literally. Living Biblically is officially picked up by CBS and is supposedly going to be a comedy series. It's based on a book of the same title, written by AJ Jacobs.
AJ Jacobs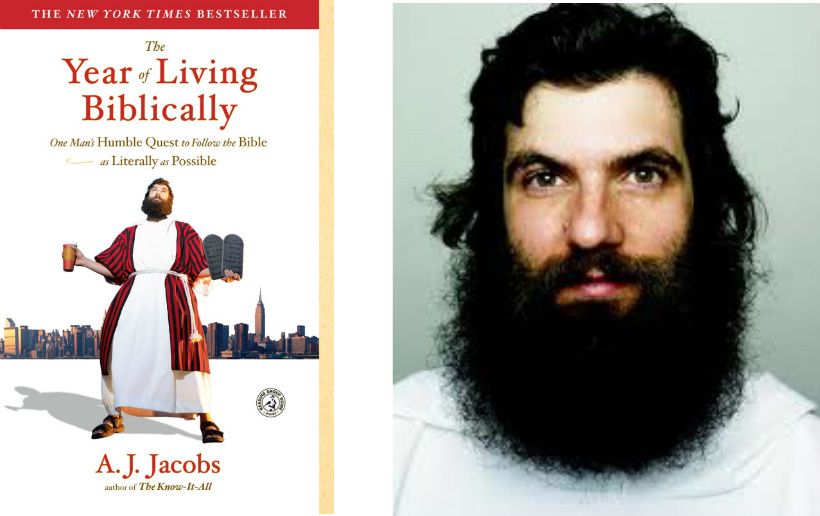 photo by jankycantankerus.com
AJ Jacobs actually performed this social experiment. He lived "by the book" for an entire year. AJ explained on the book's website, "Well, I grew up in a very secular home (I'm officially Jewish but I'm Jewish in the same way the Olive Garden is an Italian restaurant). I'd always assumed religion would just wither away and we'd live in a neo-Enlightenment world. I was, of course, spectacularly wrong. So was I missing something essential to being a human? Or was half the world deluded?"
Live By The Book
You may be wondering, what's actually going to happen in this show? Well if it's anything like Jacobs' book there will be a lot of controversial rules. Some include things no shell-fish, no fabric mixing, no touching a woman while she's menstruating. We have to admit, that sounds like a lot of room for comedic interpretation.
In the wake of the heated anticipation of a The Big Bang Theory Season 11 Renewal, it's nice to know that we'll be able to at least continue watching both Johnny Galecki and Jim Parson's work on CBS.
Sponsored Links