Rare Photos Of Johnny Galecki That Will Give You Serious Throwback Vibes…
Young Johnny Galecki
Johnny Galecki is perhaps the most seasoned actor on The Big Bang Theory. He moved all by himself to Hollywood when he was only 15 years old. Before that he had already appeared in a myriad of movies. Here are 5 throwback photos of Johnny Galecki to remind you of the good old days.
Christmas Vacation
Hard to believe that little guy on the left now stars as Leonard in the top network comedy. Johnny Galecki appeared as Russel "Rusty" Griswold in National Lampoon's Christmas Vacation in 1989. His round face and button nose make us want to squeeze his cheeks.
Teenage Heartthrob
Here's a teenage heartthrob if we've ever seen one. This picture was from Johnny's days on the Billy set. Young girls fawned over that disheveled hair and smirk.
David Healy
One of Johnny Galecki's most well known roles was on Roseanne. The star credits John Goodman with showing him the ropes of comedy.
Blossom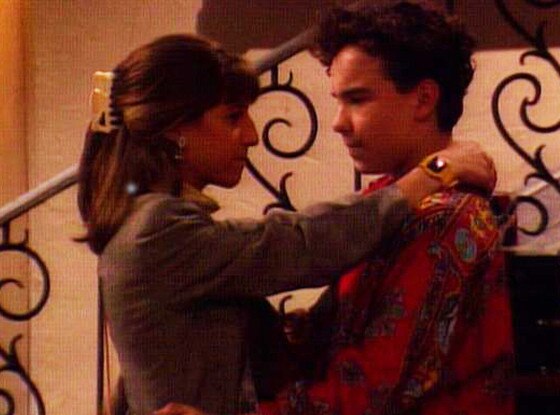 Johnny actually appeared onscreen with Mayim Bialik in Blossom. His character Jason appeared in the episode Sex Lies and Teenagers. He and Mayim even had an onscreen kiss; Don't tell Sheldon though.
Here Johnny appears as Max Neurick in I Know What You Did Last Summer. He's slightly more clean shaven, just as much heartthrob material.
Did you recognize young Johnny Galecki in these throwback photos?
Sponsored Links