The Big Bang Theory's Unaired Pilot…Penny Wasn't Even Included
Big Bang Theory Unaired Pilot
It's hard to imagine a The Big Bang Theory without Penny, Howard, or Raj, but that's exactly what producers originally had in mind when they created TBBT's unaired pilot.
The show was originally filmed with just Jim Parsons and Johnny Galecki, and it wasn't even picked up by the network.
Here are a few things that might have been.
The aired pilot is a classic TBBT episode. It features Sheldon and Leonard in a waiting room at a high-IQ sperm bank. This is where we first get a glimpse of Sheldon's erratic behavior and strong logic.
As Leonard puts it, "Sheldon you are the only person I know that can take the fun out of masturbation."
They then return home to meet Penny, played by the vivacious Kaley Cuoco, and the fun begins. We love the dynamic between these three. The immediate awkwardness created great expectations for seasons to come.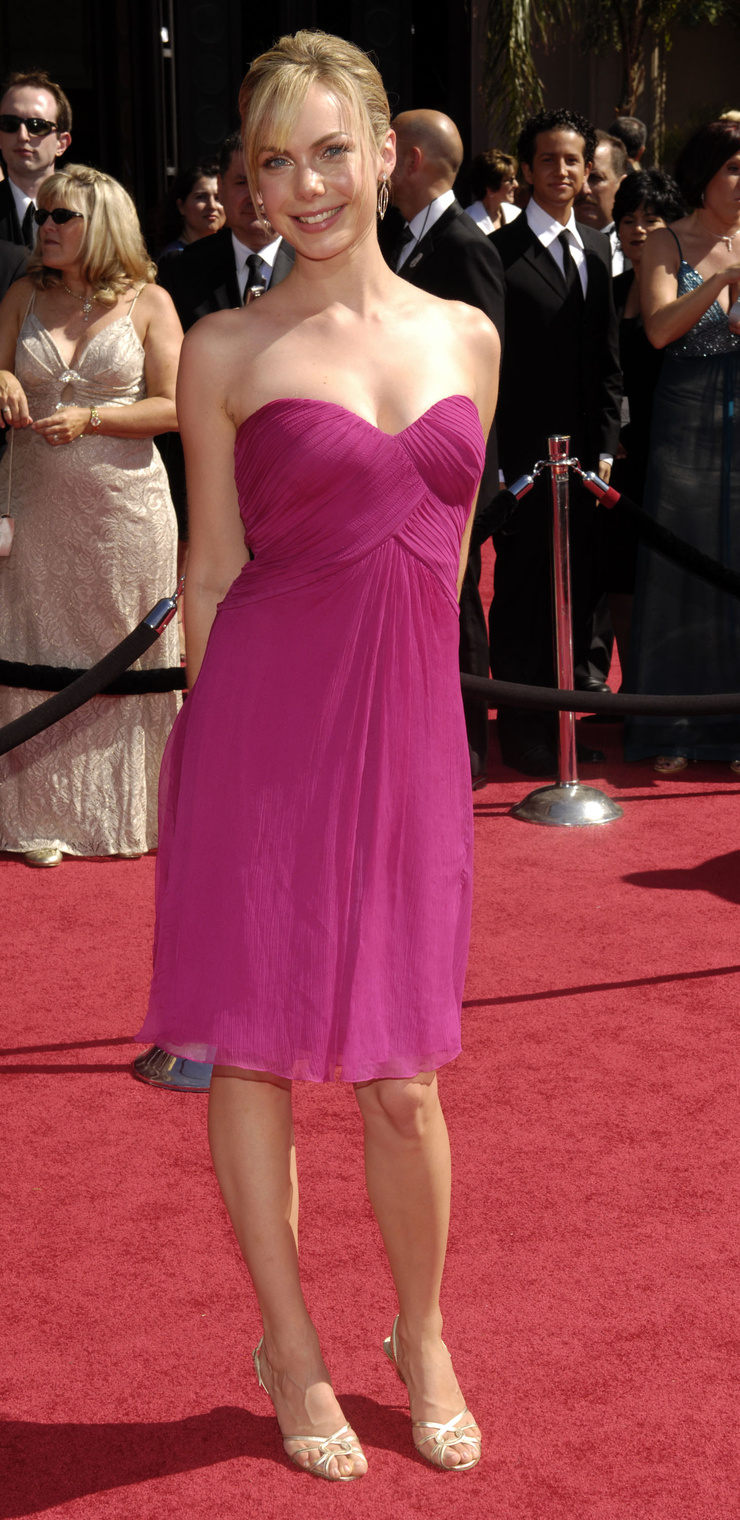 The Big Bang Theory unaired pilot also includes the sperm bank. We guess CBS actually did like that part. It sets the tone for the naughty, yet nerdy comedy to come.
The unaired pilot, however, featured a different actress. Amanda Walsh played a character named Katie. The premise was similar–Sheldon and Leonard found Katie on a curb after a breakup with her ex-boyfriend. She is homeless and actually moves in with the men, instead of living across the hall.
It sounds like the pilot was much more like Friends. Rachel waltzes into Monica's life post-breakup and immediately becomes a roommate instead of a neighbor. 
Penny Comparisons
Penny and Katie were very similar characters. Both Kaley Cuoco and Amanda Walsh are gorgeous. Katie worked at a cosmetics counter, while Penny works at the Cheesecake Factory.
Both had a love for drinking in the beginning, although Penny has since sobered up a bit. Also, it appears there was no immediate relationship between Katie and Leonard. To be honest, this might be why the show wasn't picked up.
Leonard and Penny's immediate connection was a huge selling point for the show. On watching the TBBT pilot we instantly know there will be a love story.
Perhaps that is what The Big Bang Theory unaired pilot was missing.
Sponsored Links