The Secret Behind Big Bang Theory's Massive Success
Many people would argue that The Big Bang Theory actors are what makes the show successful. However, this cast is quick to point out the writing is what has sustained the show all these years. Here's what they say about the material they're given to work with each week.
The Big Bang Theory Actors Praise Their Writers
The Big Bang Theory actors aren't quick to claim responsibility for the show's success. Though the cast is chock-full of talented individuals, they believe themselves to be the secret weapon on the Warner Brothers' set. The Big Bang Theory's success is undeniable. With 11 seasons under their belts and at least one more to go, it's one of the longest-running comedies of all time. The demand for episodes and love of these characters has grown exponentially over the years. So what gives this show more staying power than others?
Simon Helberg says the writers' ability to develop characters slowly is the golden ticket. He said, "They know how to develop characters at a pace that people like to watch television at, which is slowly. That's why we're still on these characters don't make huge leaps every week. It takes six years for Sheldon to hold a girl's hand."
Jim Parsons agrees. He told CBS In the Morning, "I love doing the show. I thank the writers mostly. They keep that so interesting. They keep that so honest to what these characters have been…"
The Girls Agree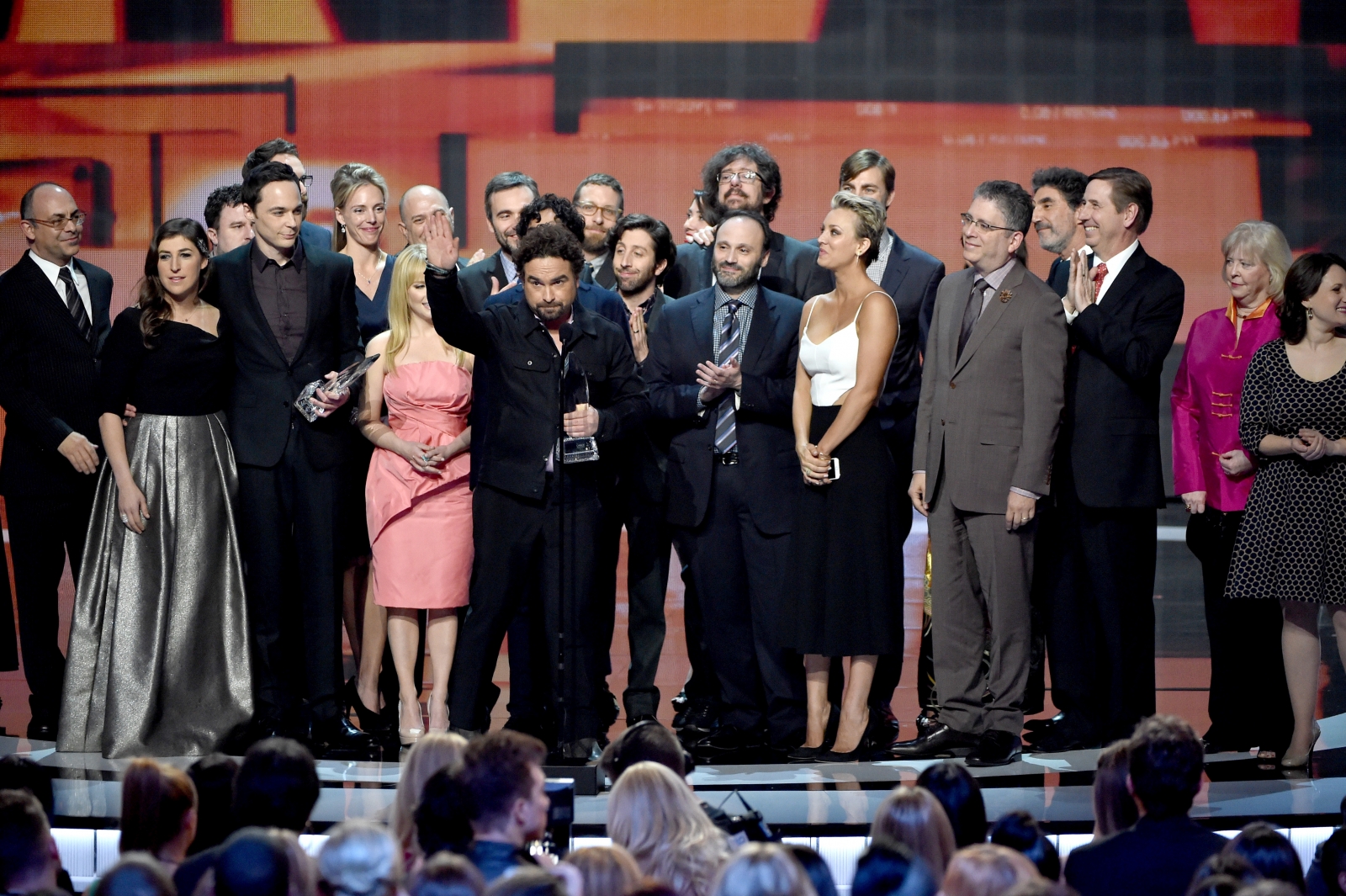 The girls of the Big Bang Theory cast agree. The writers keep the show fresh and exciting. Mayim Bialik was quoted saying, "It feels like an intellectual connectedness that then fosters a social environment and not the other way around. That's just sort of the evolution of characters and writers, and sort of the whole cultural phenomenon that is the Big Bang Theory. All of that plays into everything that has allowed us to change."
Kaley Cuoco added, "The characters have gotten more loveable over the years. I mean, you just love these guys from day one and the writing is genius… I don't know how they continue to come up with these episodes. That's not easy to do. Week after week and people keep laughing and buying weird t-shirts and games and it's awesome."  
Do you agree with the Big Bang Theory actors? Are the writers the key to the show's success. Or is this group just being modest?