5 Ridiculously Romantic TBBT Gestures That Will Make You Smile
You might not think of The Big Bang Theory as a ridiculously romantic show. After all, it isn't advertised as a steamy drama series. However, there have been quite a few large romantic gestures made in the series. Here are 5 times the writers really gave us something to swoon about.
1) Leonard Invites Penny To Switzerland
Back when Leonard and Penny were just dating, Leonard would do anything in his power to impress her. The pair were an unlikely couple, and we could all tell Leonard felt the need to hold her close.
For Valentines day in Season 3 Episode 15, Leonard invites Penny to fly to Switzerland with him. He wants to show her CERN's Large Hadron Collider, and also take her skiing. Of course, Penny is more excited about the skiing, but it's incredibly romantic and adorable that Leonard wants to share such a big adventure with his lady.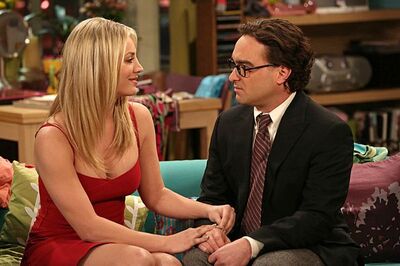 The cutest part is how he reveals the trip. He sets up an entire fondu station with Swiss themed cheese to try to get Penny to guess where they are going. No, she doesn't get it (to be expected) but it's still so sweet seeing all the thought he put into the night.
Of course, Sheldon has to ruin the sentiment by bringing up the roommate agreement, but that's just par for the course when it comes to Big Bang. Just imagine your significant other planning an entire trip over seas. It's quite a sweet story.