Jim Parsons and Iain Armitage had us in stitches, as well as dying of cuteness in this adorable new video. The pair's busy promoting their new TBBT spin-off, Young Sheldon.
Jim Parson and Iain Armitage
Jim Parsons and Iain Armitage were recently interviewed together on Entertainment Tonight, and the result was an adorable sit-down we just can't handle. They're now portraying Sheldon Cooper at different stages of his life.
Young Sheldon is set to premiere this September right after The Big Bang Theory and will chronicle the youth of Sheldon Cooper. The show is said to be following Sheldon's life by the book, referencing previous TBBT episodes for inspiration. Iain Armitage is the pint size actor at the helm of the project and he's been hanging out with Emmy award winning Parsons for inspiration.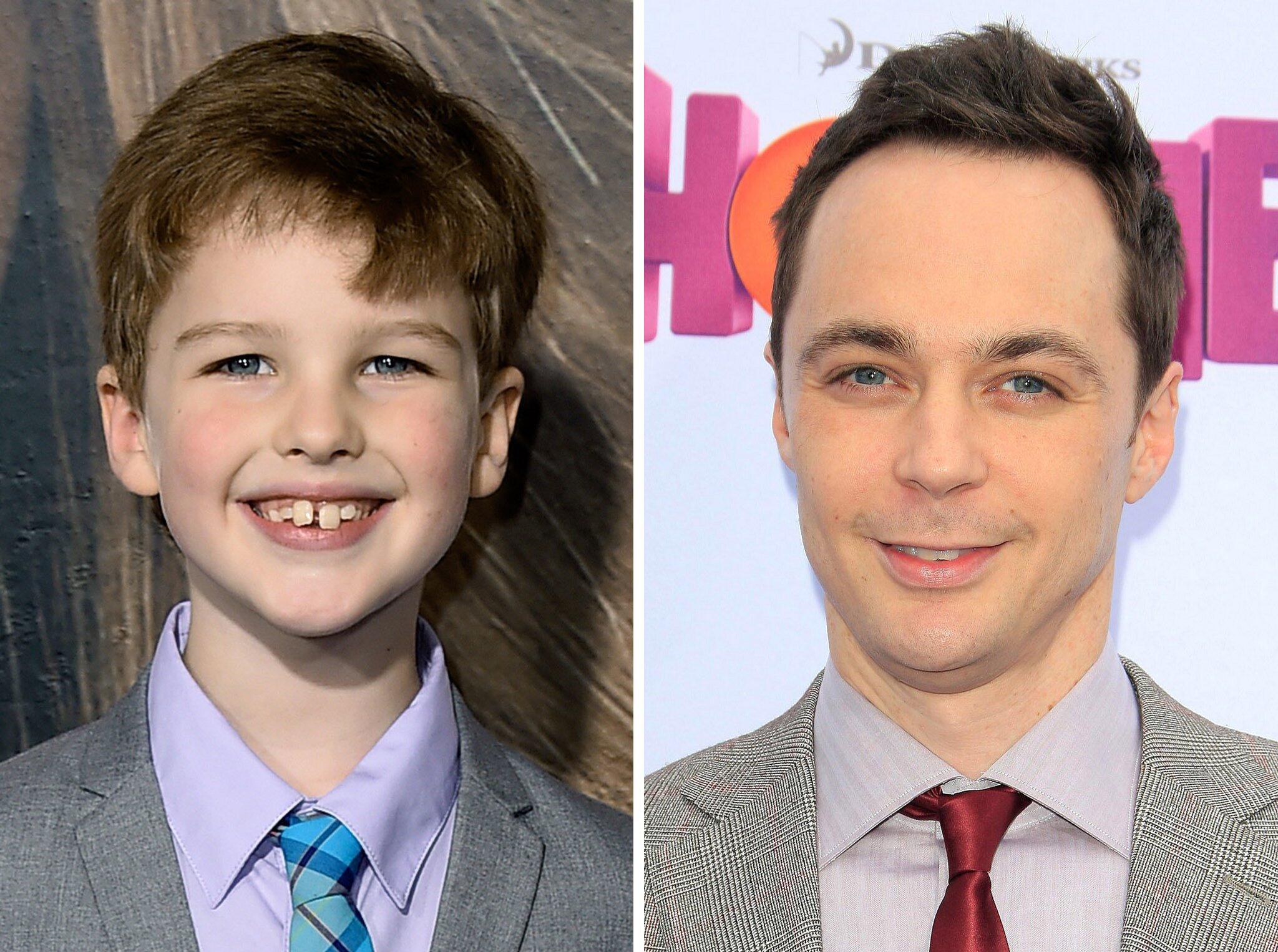 The two actors just happened to dress identically when arriving on set for their interview. Jim joked that he almost texted Iain's mom to coordinate, but it seems great minds already think a like. They've already bonded over their love for Broadway and New York City. Jim joked with Iain that when they attended Come From Away together more fans recognized the younger actor than Parsons in the theater. "It's not just because you wore tap shoes and they could hear you coming," Jim joked.
Iain Is Inspirational
Jim has said that he found the entire process of filming Young Sheldon to be incredibly fulfilling and inspirational. Jim told Iain,"You are having fun and it's been really inspirational to watch…There's just a way in which he's tackling all this that is such fun and such joy of the process… You're a reminder to, I think, anybody who's been doing it for a while to [see] how much fun it is." You can tell Iain is also having a blast, and loving every second he spends with Jim by his side.