Sadie Robertson recently admitted to suffering from an eating disorder shortly after performing on Dancing With The Stars. However, she isn't the first Robertson to admit to battling the mental illness. Jessica Robertson has also shared her struggles publicly. Here's what the Duck Dynasty girls have said about their personal body image issues.
Sadie and Jessica Robertson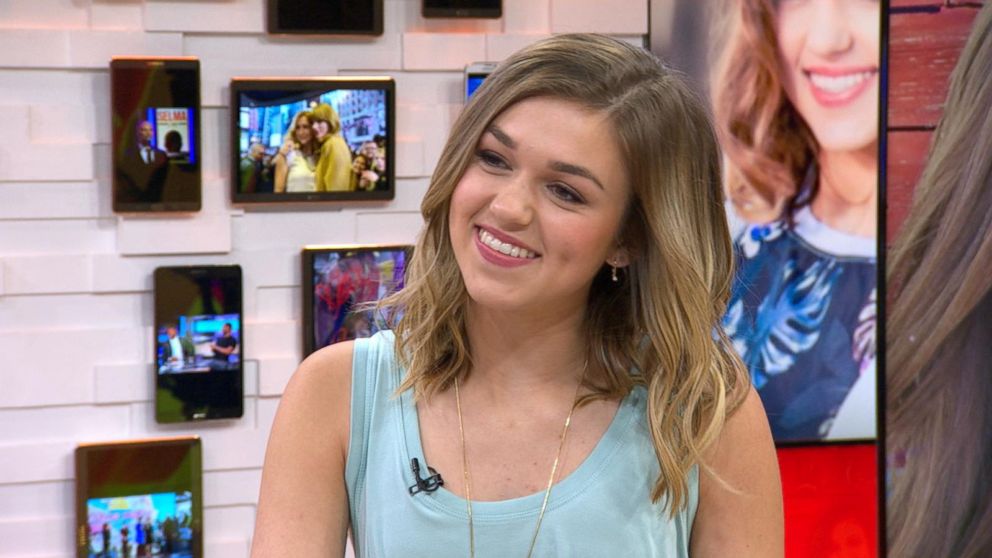 In a recent blog post, Sadie Robertson admitted she has struggled with eating disorder issues in the past. The Dancing With The Stars alum found the pressure of Hollywood to be overwhelming. Shortly after competing she obsessed over what she ate, and looked at her body in an unhealthy way.
Sadie remembers feeling helpless; "I could not see myself as beautiful because my mind continually told me things like this, 'Wow, I definitely do not look like that when I go all-natural. I cannot go out without makeup. Oh my gosh, I need to work out more. I am getting so much cellulite.'" Sadie even admitted to a few obsessive compulsions, including measuring her thighs daily and counting calories religiously.
We wonder if Sadie has spoken with her aunt, Jessica Robertson, about her own eating disorder. In the older star's book, The Good, the Bad, and the Grace of God: What Honesty and Pain Taught Us About Faith, Family, and Forgiveness, she explained her personal struggle with a restricted diet. "I think a lot of girls struggle with that," she says. "I wouldn't eat anything with fat in it. I would go as far as getting powdered skim milk because it had fat in it."
They Both Counted Calories
Sadie Robertson admitted, "I knew each little calorie that was in every bite of food I took. I talked about food all of the time. I hid behind the talk, and I actually hid behind encouraging others." Her aunt had a similar account, telling fans, "I started drastically cutting back on calories and working out harder and harder," she writes. "I used a calculator to track the calories I ate and sometimes made a meal out of just a few marshmallows or a bowl of low-calorie cereal."
It just goes to show that when we start talking openly about our struggles we realize there are many more people going through the same things. Can you believe both Sadie and Jessica Robertson had such similar eating issues?