FINALLY… Sadie Robertson Makes Crazy Admission About Living In LA
Sadie Robertson recently released a video about her identity, and questions she asks herself to remind herself who she is. The Duck Dynasty star admitted that things got a bit crazy while she was living in LA filming Dancing With The Stars. Thankfully Sadie was able to stay true to her values throughout the experience, in part thanks to these questions.
Sadie Robertson's Identity
https://www.youtube.com/watch?v=1kL2bXmfquw
Sadie Robertson recently shared three important questions she often asks herself. She told fans, "I actually came up with these questions whenever I was on the season of Dancing With The Stars because whenever I went out to LA things got a little crazy. I was challenged in a lot of different ways."
Moving to LA was the first time Sadie was truly away from home in Louisiana for a long amount of time. She was also around people much older than her, and in a competitive environment. Sadie had previously written about how the experience caused her to have negative thought patterns about eating. However, now she is sharing the tools she used to stay true to herself. She explained, "I learned a lot," during her time there.
The first question is, "Who's voice is loudest in your mind?" Sadie explained that her "confidence can not be in comments." While on the show she found herself relying on other people's opinion to sustain her self worth. She asks, "Is it the comments of the world? Is it the judges comments? Who's voice is loudest in my life?…Get alone grab you bible, grab your journal and listen. Say God I need to hear your voice."
Secondly, Sadie wants fans to ask, "Who's lead is the strongest in your life?" Sadie warns that the world and other people will lead you in all sorts of directions. She wants to know if you are following God's lead, or if you are following the world. In today's day and age it can be so easy to look on social media, and on TV and see different influences. However, sticking to your faith will guide you.
A New Idea Of Winning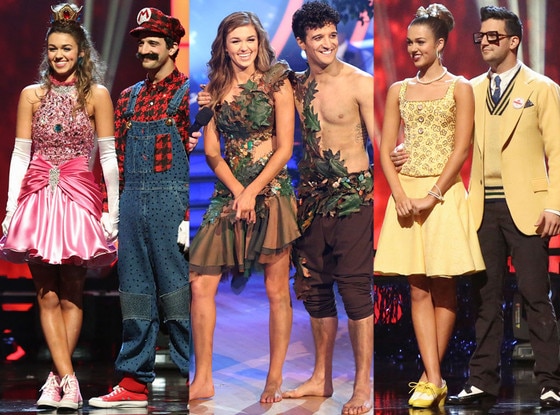 Finally, Sadie asks, "What is your idea of winning?" She explained that she thinks her season on Dancing With The Stars was a "victorious season" despite the fact that she lost. Sadie felt she learned a lot, and in the end, that was what matters. 
"You can always look back and find a victory, because you gained something," Sadie Robertson finished. Do you like the questions Sadie uses to remember her identity in trying times?