The Robertson Family Makes Headlines With Astonishing Move…
The Robertson family is still doing a whole lot of good for their community, and the country. The Duck Dynasty stars will be granting a 12-year-old's lifelong wish of meeting the family.
The Robertson Family Gives Back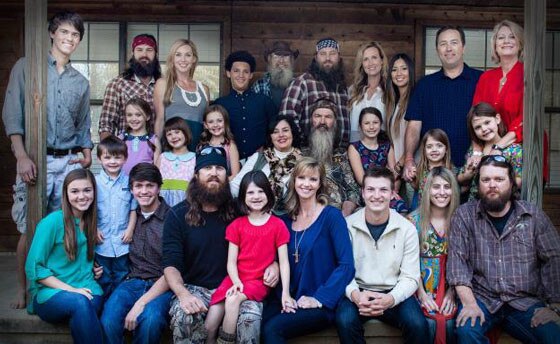 The Robertson family will be granting the wish of 12-year-old Zachary King. Zachary suffers from a Chiari malformation, as well as Ehlers-Danlos Type 3. Both are rare afflictions that have left the boy in pain for his entire life. However, the Duck Dynasty team hopes to bring him joy with a trip to their Duck Commander headquarters, and a meet and greet with the family.
We never expected the Robertson family to disappear into oblivion. Fans of the show knew that the Robertsons would continue to give back and stay relevant well after the show was canceled. Now the cast is doing just that- by granting this lifelong wish, and many others.
 Chiari malformation is a defect that affects balance in the cerebellum. Zachary was born with this structural problem. It can cause muscle pain, imbalance, numbness, and a whole host of other symptoms. On top of this, Zachary also has Ehlers-Danlos Type 3. This connective tissue disorder also causes pain and disability. Zachary has bravely dealt with these problems his entire life and is a huge Duck Dynasty fan.
A Day With The Robertsons
Zachary's wish is being granted through the Kids Wish Network. The organization has been around since 1997, and helps grant wishes for kids with "life-altering situations." They began only granting wishes to sick children, but now they also extend kindness and charity to those affected by poverty, homelessness, and other situations.
Zachary will get to meet the Robertson family in West Monroe Louisiana. He'll also get to see the Duck Commander facility, and eat at Willie's Duck Diner. He's sure to have a great time visiting all of the sites from his favorite show. We can only imagine the fun he'll have.
The Robertson family is a great group, and we love that they are still giving back even after taking a step back from the spotlight.