Melissa Rauch As Harley Quinn
photo by maxim.com It seems like all of The Big Bang Theory actors are branching out into new projects. Jim Parsons just filmed Hidden Figures. He also has a new Sheldon spin-off coming out. Johnny Galecki's Living Biblically was picked up by CBS, and now Melissa Rauch is breaking into a new realm of her own. She's been cast as the new Harley Quinn, and we're really excited.
Voice Over Work
photo by wallpapersdsc.com
Melissa will be providing the voiceover work for the DC supervillain in the new film Batman and Harley Quinn. Quinn is a helper of the Joker, and his frequent lover. She was originally voiced by Arleen Sorkin. Most recently the character became popular again after Margot Robbie portrayed her in Suicide Squad. She was a very popular Halloween costume for 2016, with many girls dressing up in her classic pigtails and baseball tee.
Melissa's Other Work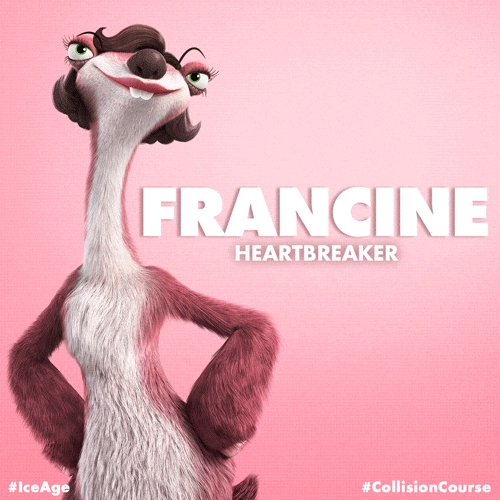 photo by giphy.com
This isn't the first time Melissa has done voiceover work. Many TBBT fans are shocked when they learn that she is the voice of Francine in Ice Age: Collision Course. She also voices First Mate Molly in the Disney hit show Jake and the Neverland Pirates. Melissa also provided vocals in the Scooby Doo series. You've probably heard her voice many times with out even realizing it. 
Animated Film Batman and Harley Quinn
It has been reported that in the new film Batman and Harley Quinn will actually work together to take down Poison Ivy. Comic book themed movies and television shows have had a bit of a renaissance recently. Rauch said of her new character, "I love that Harley is a badass and, beyond that, that she uses her humor as another weapon in her arsenal… She knows just how to diffuse a situation with her humor, and how to incite a situation with her sarcasm. It's a dream role."
Will you be listening for Meilssa Rauch in the new Harley Quinn film?
Sponsored Links
Sponsored Links
Sponsored Links