Mayim Bialik Reveals THIS Exciting Surprise For Her Fans
If you're like us you love Mayim Bialik, and everything she stands for. She's all about geeking out, speaking up, and doing her research. If you agree, then you're going to love her new website's relaunch. Grok Nation is back, and better than ever.
Mayim Bialik's Grok Nation
Grok Nation has been Mayim Bialik's brain child for three years now. The website was launched in 2015 as a place where Mayim and her friends could share their insights into the world. Mayim has a unique writing perspective. Afterall, how many people were child actresses, turned PhD nueroscience majors, turned adult actors? She's able to look at things from both a culturally unique perspective, and a scientific perspective.
Grok Nation used to have multiple parts to it. Fans could go there for information about religion, world events, and even Big Bang Theory. Mayim made many controversial comments about other actresses, political topics, motherhood…you name it and she covered it.
Now the website is relaunching, this time with a more "life style brand" type of feel. Many celebrities are using their large fan bases to launch their own similar sites. Mayim said, "We decided that we're going to do something very ambitious, that a lot of marketing people have told us is a terrible idea. But we believe in it. It's not going to work on the level of Goop, necessarily, but it will work on the level of the people that we believe in, and that we believe want this kind of information." Goop is fellow celebrity, Gwyneth Paltrow's similar website. 
They're Not Just For Girls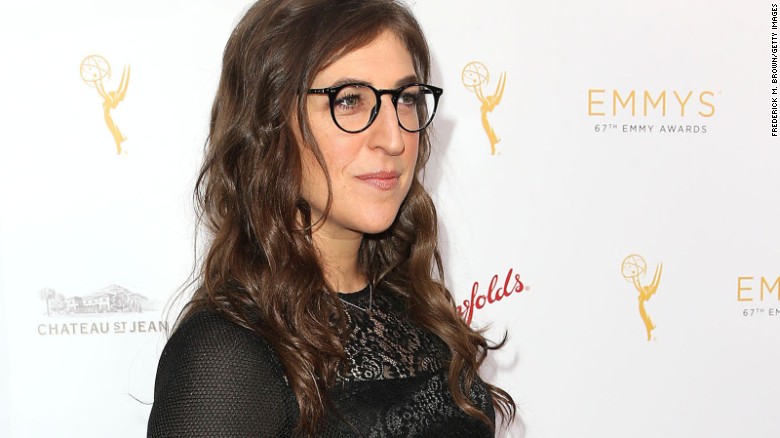 One thing Mayim wants to be clear- her work is not just for girls. It's not just for Big Bang Theory fans, or just for mothers. It's for anyone who shares similar interests, and wants to read what Mayim, and her trusted writers, have to say. Mayim explained, "We're for people who don't want to pick, and in particular, we're for women who don't feel that they should have to pick. You can be interested in politics and also in fashion, and you can be interested in dating women and also interested in the politics of patriarchy. All those things exist together."
While some may say narrowing your target audience is a smart business move, Mayim Bialik is rejecting typical protocol. We hope it works for her.