Mayim Bialik recently re-posted an interview she did with the "You're Better Than Me" youtube channel.
In the 26 minute interview, The Big Bang Theory actress described the empowering feeling she gets from dressing modestly and following Orthodox Judaism.
Mayim Bialik Never Wears Pants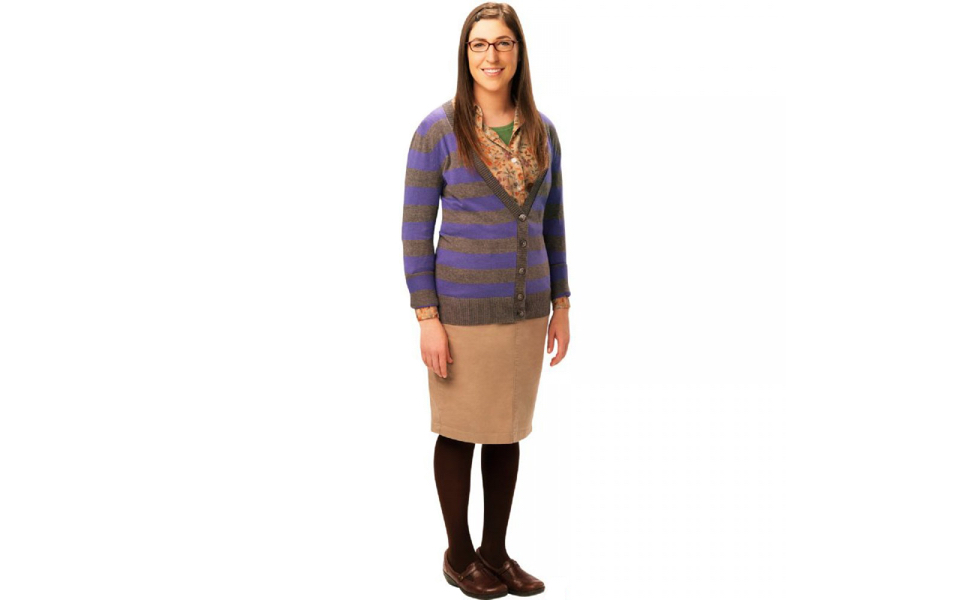 photo by carboncostume.com
Have you ever noticed Amy Farrah Fowler never wears pants? That's because Mayim Bialik adheres to some pretty strict modesty rules put in place by her Orthodox Judaism. Mayim told, "You're Better Than Me," "I don't wear skirts above the knee. I don't wear pants. I haven't worn pants in public for several years…"
photo by thebigbangtheorywikia.com
Mayim says there's only been one occasion when Amy Farrah Fowler broke Mayim's modesty rules, and that was when she dressed in the Star Trek dress during a Sheldon dream sequence. Mayim said she was allowed to wear tights, so she didn't feel exposed. 
Many fans are critical of Mayim's choices, asking what would happen if she needed to play a less than modest character? Mayim said, "[People say] what if you played a character who had to climb a telephone pole? I said then I guess I'd wear pants…but like nobody's asking me to climb a telephone pole."
Mayim Feels Empowered
Mayim explained she feels empowered by her modesty.
She said, "For me, there are certain guidelines, for not only how we dress, but also how we behave. And those guidelines actually exist for men and women in traditional Judaism. A lot of attention gets put on women because there's more things…there are women who cover their heads. They wear a wig or a hat. As a feminist, I found it very empowering this notion of having a distinct amount of control over what my body looks like and how I present it."
Do you think Mayim takes things a bit too far not allowing Amy Farrah Fowler to wear pants?
Or is her devout belief–inspiring?