Sadie Robertson recently teamed up with teen retailer Rue21 and Wild Blue Denim to bring her fans the Sadie Robertson Collection. Let's look at some of the best pieces in the new line!
photo by wildbluedenim.com
A Social Media Campaign
photo by @legitsadierob via instagram.com
Sadie originally announced to her 2.8 Instagram followers that she had collaborated with Rue21 on the Wild Blue Denim collection for the Holiday season. Sadie wrote, "Hey y'all, guess what?❣️ The time has finally come! My holiday collection with @wildbluedenim is IN STORES NOW at @rue21official!!! so excited for this collection and I know y'all will love it too!" The teen has become known for her Live Original brand, and Rue21 has a similar slogan of "The freedom to be you is Rue!"
Casual Plaids
There are two plaid shirts in the collection. The Navy and Olive choices give Sadie's fans options in terms of color. Both look incredibly comfortable and are only $21.99. Rue21 advertises itself as a retailer where juniors can come and buy trend setting fashions at reasonable prices. The plaid shirts have a country feel to them, making Sadie Robertson right at home. Her West Monroe roots are showing!
photo by fashionweek.com
Like Minded Business Partners
Rue21's website states, "Sadie embodies the creative and entrepreneurial spirit of the Robertson family, collaborating with Wild Blue Denim and rue21. Our goals work in tandem: Sadie, Wild Blue and rue21 aim to inspire young girls to be their true selves, to be confident in their own skin and style, and to live an original life."  
Top Picks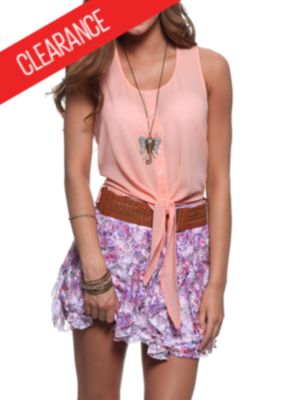 This Gold Bodre dress from the new collection is stunning! We think it may be reminiscent of Sadie Robertson's Dancing With the Stars Days! The teen competed in the hit reality show and made it very far. Her father Willie's disapproval of the costumes was always a hot topic of discussion. This dress is modest, yet sophisticated.
Always Live Original
This graphic tee reads "Always Live Original" in beautiful script. The Rue21.com description reads, "Only at rue21. Be yourself and follow your dreams in this trendy tee. Made of teal jersey, it's outfitted with screen print graphics at the front and rolled cuff sleeves." We love the handwritten feel. This tee looks so soft and comfy, and at just around 16 dollars the price is hard to beat!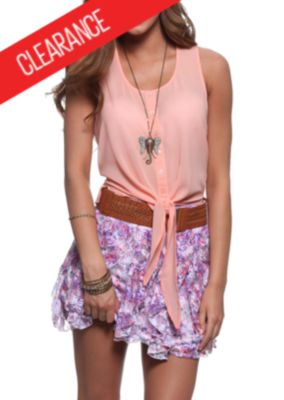 Another Live Original inspired tee shows cropped sleeves and a triangle design. We like the understatement. This sleeveless number could be dressed up with black skinny jeans and ankle boots, or down with jean shorts as seen on the model.
Be On the Look Out
photo by milled.com
Both Rue21 and Sadie have said there will be Instagram contests for her fans associated with the Wild Blue Collection. We'll be sure to keep checking and seeing what this busy teen is up to next!