BREAKING:Paparazzi Catch Kaley Cuoco Out In Hollywood In "Bizarre" Outfit…
Kaley Cuoco's Style Choice
Kaley Cuoco is known for pushing the envelope when it comes to style. She is outspoken about her affinity for sporty chic outfits, and functional wear. However, this week things got a little weird when she wore a giant jean smock out on the town.
The Jean Smock Look
Popparazzi caught Kaley Cuoco out in Study City Los Angeles this week wearing a long sleeve jean smock. The TBBT actress paired the number with studded blue slides and a straw fedora. Kaley has previously said she no longer wears heels because her feet are "broken." She prefers flats, and comfortable clothing.
Netflix Movie
Kaley was enjoying her day off from filming a mystery movie for Netflix. Many stars, including Selena Gomez have moved to Netflix productions. The company has really gained popularity since coming out with shows like Orange is the New Black and How To Make A Murderer.
Laid Back Kind Of Style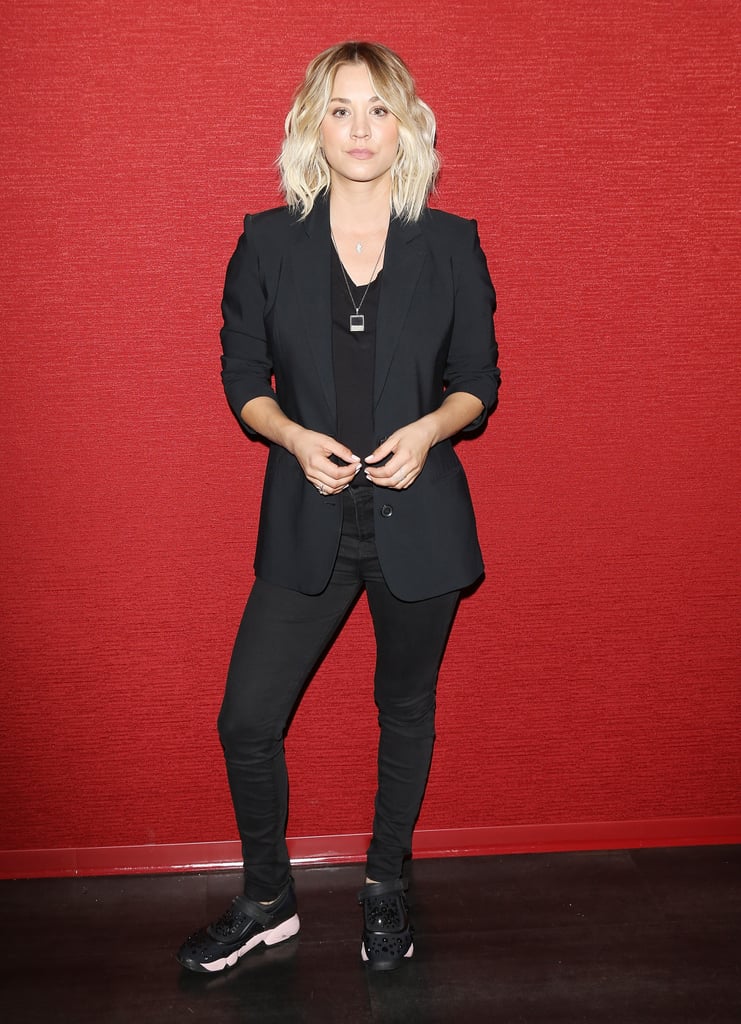 Kaley's been known to keep things comfy and casual. She's even worn sneaks on the red carpet. Somehow, the actress always keeps thing polished and clean looking despite being in athletic wear. Penny, Kaley's onscreen character, has a similar style to Cuoco. Penny often wears comfy sweaters, skinny jeans, and laid back graphic t-shirts. She does enjoy dressing up for the occasional girls night or weekend getaway.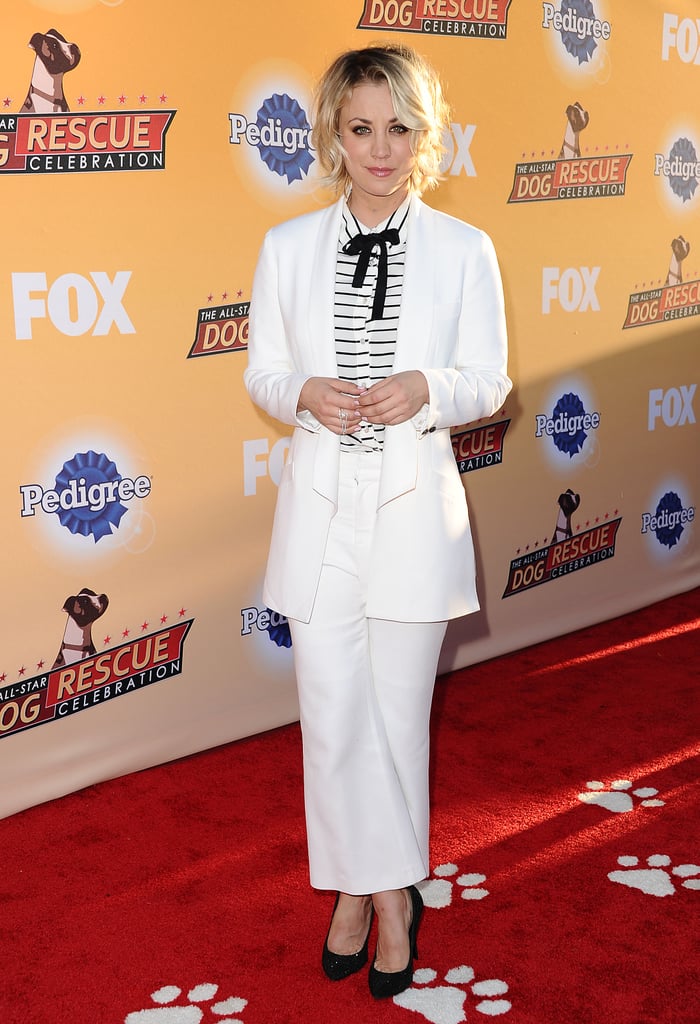 Kaley is also known to bend gender norms every once in a while, often wearing menswear with a feminine flair to red carpet events. Her style has definitely evolved over the years. In her 8 Simple Rules days she was very girly and glam. Now she has a bit of an edge to her, and has the freedom and celebrity to make more fashion risks.
Would you copy Kaley Cuoco's style?
Sponsored Links