Johnny Galecki's Has TWO New Shows? Will He Have Time For Big Bang Theory?
Johnny Galecki's New Shows
So now it's been reported that Johnny Galecki will be working on two new shows outside of The Big Bang Theory. This has lots of TBBT fans wondering, how will he make time to film any more episode of Big Bang? 
Looks like he'll have to now, since TBBT has been renewed for two more seasons.  Here's what Galecki has in store for the next few years.
Blinding Me With Science
Johnny Galecki just can't get enough of science based shows. It seems the star loves the idea of working on a project surrounding academia. It's been reported that he will be appearing on and executive producing a new show on The Science Channel. The show is called SciJinks and will use science to create hilarious pranks and seemingly "magic" tricks.
Galecki will appear in each episode along with scientists and doctors who will educate their audience on new scientific discoveries in the fields of engineering, physics, chemistry and others. It appears the show has been inspired by Galecki's experience on Big Bang. He said, "One of the most rewarding elements of being on The Big Bang Theory has been being approached by younger people who claim they never before had considered a life in the sciences until watching the show. Our goal on 'Big Bang' is to make people laugh.
These kids are molding our culture, building our future and even curing diseases. SciJinks is a way to celebrate them and hopefully inspire more young people to follow in their footsteps — while having an absurdly good and mischievous time."
And then there's…
Living Biblically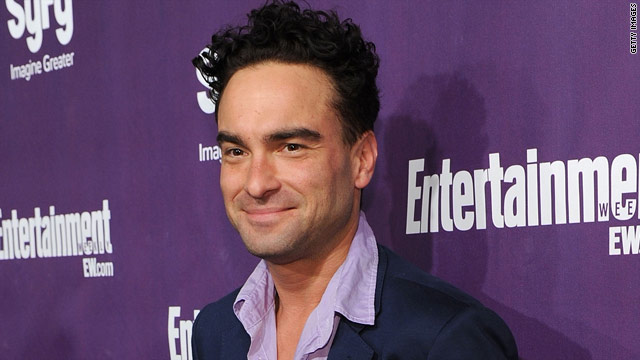 Galecki has also been tied to a new pilot picked up by CBS entitled, Living Biblically. This series will follow a young man who decides to participate in a social experiment and follow the Bible literally for a year. Johnny will be executive producing this project as well.
It appears Johnny will be quite a busy man this year. We have confidence he can handle the workload, and look forward to watching Johnny Galecki's new shows this year.
https://youtu.be/BpMctotoI38
Sponsored Links