Many fans have wondered if the new Young Sheldon series, a spin-off of The Big Bang Theory, will directly correlate with its mother series. Jim Parsons just confirmed that yes, the two series will in fact be cohesive.
Young Sheldon Premiere
The Young Sheldon premiere is set to take place in September, right after Big Bang Theory season 11 hits the small screen. Iain Armitage and Jim Parsons have already begun hitting the media outlets promoting this special show. Jim has said it's a joy to work with Iain. "[He is] having fun and it's been really inspirational to watch… There's just a way in which he's tackling all this that is so such fun and such joy of the process… [He's] a reminder to, I think, anybody who's been doing it for a while to [see] how much fun it is…"
Many fans have wondered if the show will cover plot lines already spoken of in the original series. For example, Sheldon once spoke about building a "sonic death ray," and being devastated when Batman didn't attend his birthday party. Will these sorts of childhood events be portrayed by Iain Armitage?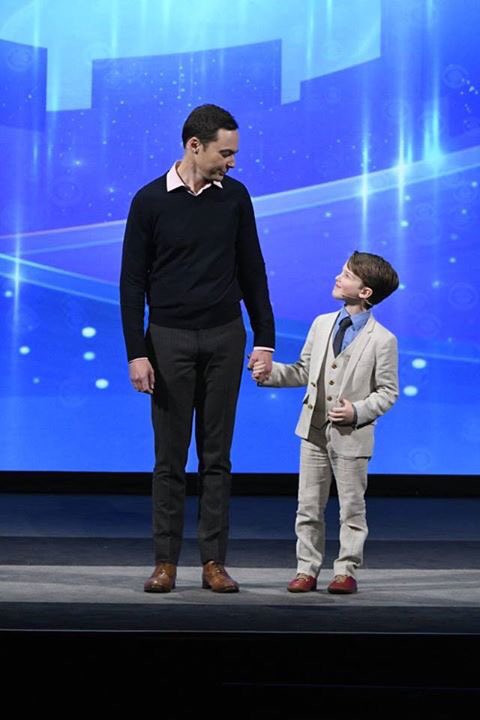 The answer is a resounding YES. Jim Parsons stated, "We did a panel today and Steve Molaro was talking about — the two things he brought up, he brought up the uranium that Sheldon buys, and he brought up the Halloween where Sheldon made his sister push him around in [an] office chair! With a speaker thing attached to his chest so he could be Steven Hawking, but everybody thought he was R2D2."
Lots To Look Forward To
If the writers will create scripts based on Sheldon's recounts on The Big Bang Theory we surely have a lot to look forward to. Sheldon once spoke of being airlifted to a hospital after creating a radioactive CAT scanner. He also once recalled being scolded by a government agent for storing yellow uranium at only eleven years old.
All these things will definitely make for a great show, and we can't wait to see when Young Sheldon premieres in September.