The Big Bang Theory star Jim Parsons will be playing BuzzFeed writer Matt Stopera in a story on how the writer's lost iPhone connected two strangers from across the world.
Parsons is nearing a deal with the studio, Mashable has confirmed.
The movie, which will be under Warner Bros. in partnership with BuzzFeed, will be titled Brother Orange. This is in reference to the nickname given by netizens to Li Hongjun, the other half of the story.
The Story of Brother Orange
In 2014, Stopera's iPhone was stolen while he was at a New York bar, and after a year, pictures of a Chinese man began appearing on his photo stream.
The first photo in that series can be seen below, where the man is standing in front of an orange tree. (Thus "Brother Orange.")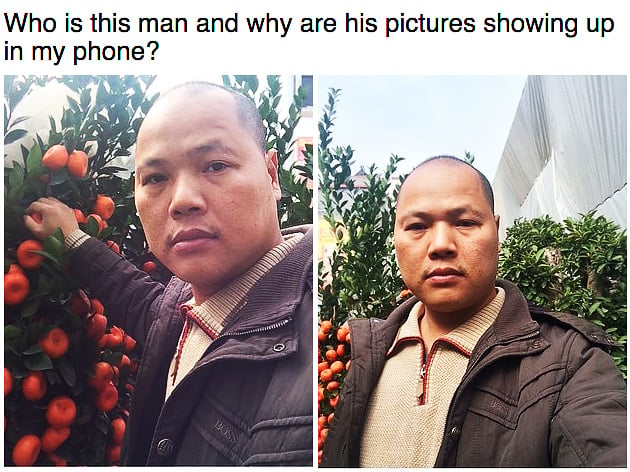 Source: Matt Stopera
The writer published a series of stories about the then mystery man, which quickly became viral in China. The series was shared by more than 100 million people. This helped Stopera track the man overseas.
The man turned out to be Hongjun. The bizarre story ended with them not only being international celebrities, but also unlikely friends.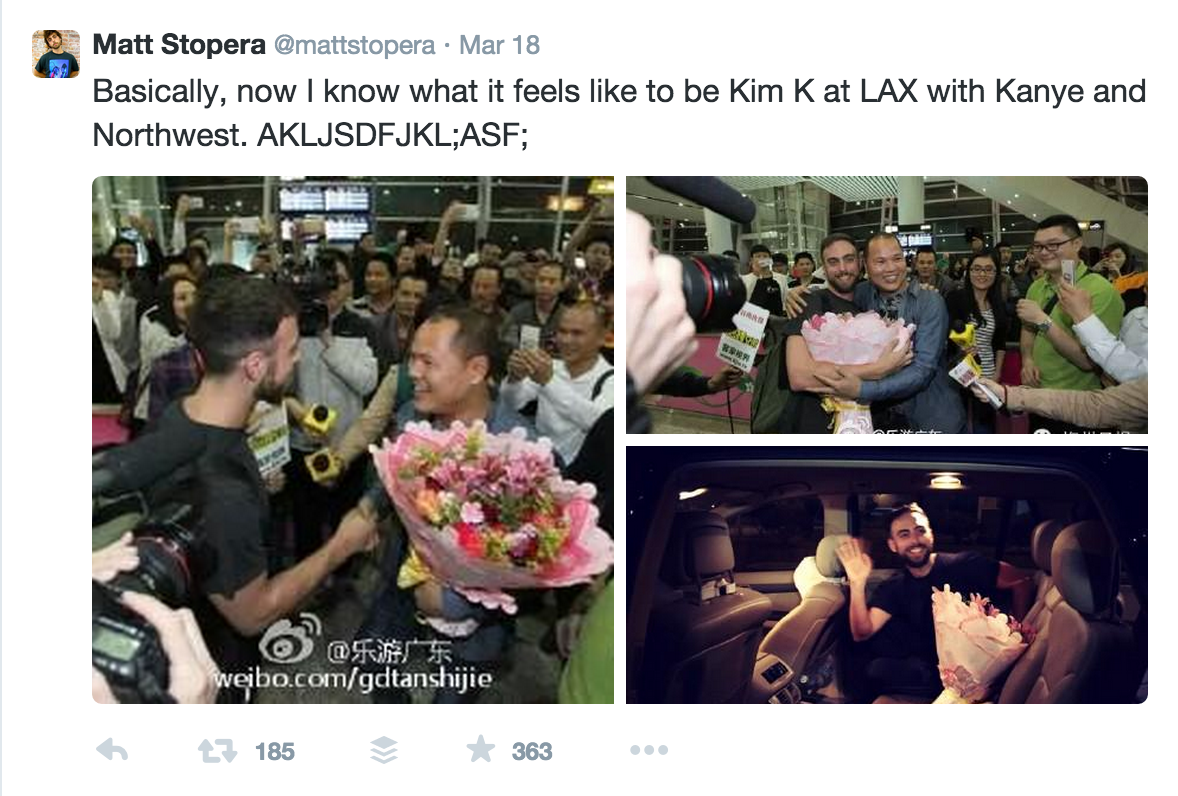 Matt Stopera's tweet when he met "Brother Orange" in China.
They appeared in a lot of press conferences and had a lot of guest appearances on various shows in China when they met. The two also appeared on The Ellen Degeneres Show after the story went viral.
Production
According to The Hollywood Reporter, the film will aim to explore the accidental friendship that transcended cultural divides.
Ellen Degeneres, Stopera himself, his roommate, Broad City co-creator Ilana Glazer, and Jeff Kleeman will serve as executive producers.
Parsons and his real life partner Todd Spiewak through their That's Wonderful production company, will join Michael Shamberg and Matthew Henick as producers.
Following the trope of "based on a true story" movies, Brother Orange will likely feature some creative liberties from the real life events. However, since Stopera is an executive producer, the spirit of these events will also likely to remain intact.
No actor has been reported to be tagged by Warner Bros. to play Li Hongjun's character. Brother Orange does not have a release date yet.
Jim Parsons' Next Movie
Jim Parsons in Hidden Figure. Source: Punch Drunk Critics
Jim Parsons has received numerous awards for his portrayal as Sheldon Cooper on The Big Bang Theory, however, Brother Orange seems to be his biggest movie project yet.
We have seen him in Wish I Was Here, heard his voice in Home, and also enjoyed his cameo in the show The Muppets.
In January 13, 2017 (USA), we will see him on Hidden Figures starring alongside Taraji P. Henson, Octavia Spencer, Janelle Monáe, Kevin Costner and Kirsten Dunst, among others.
Parsons will be playing the character of Paul Stafford, head engineer (ooh, what would Sheldon say? Haha) at the Space Task Group at NASA.
The movie directed by Theodore Melfi will focus on the characters of Katherine Johnson, Dorothy Vaughan and Mary Jackson (played by Henson, Spencer, and Monae respectively), who were all part of the American space program in the 1960s to put men on the moon.