Kaley Cuoco Reveals "Secret" About Her Body…
Kaley Cuoc's Abs
Kaley Cuoco has a rocking body. She's the blonde bombshell on The Big Bang Theory, and over the past ten years, and seasons, she hasn't seemed to age one bit. Each award show we see her at she looks more and more fabulous. At her Lip Sync Battle appearance last year she flashed washboard abs and a killer musculature? So how can fans copy her fitness habits? It's simpler than you'd think.
Namaste The Calories Away
Kaley Cuoco is a known yoga enthusiast. She is often spotted by paparazzi in LA as she heads to yoga classes. She's found what works for her. She told Women's Health Magazine, "I realized I don't like running…I refuse to do it. I like spinning, so I try to mix that in. When I found hot yoga, I fell in love with it and was like, this is my thing."
Her character, Penny, even got involved in one episode of TBBT, teaching Sheldon a few moves on camera. Yoga is great for maintaining flexibility and strength. It's also killer for your core muscles. The abdominal muscles have to work to keep you centered and balanced when holding long postures.
Horseback Riding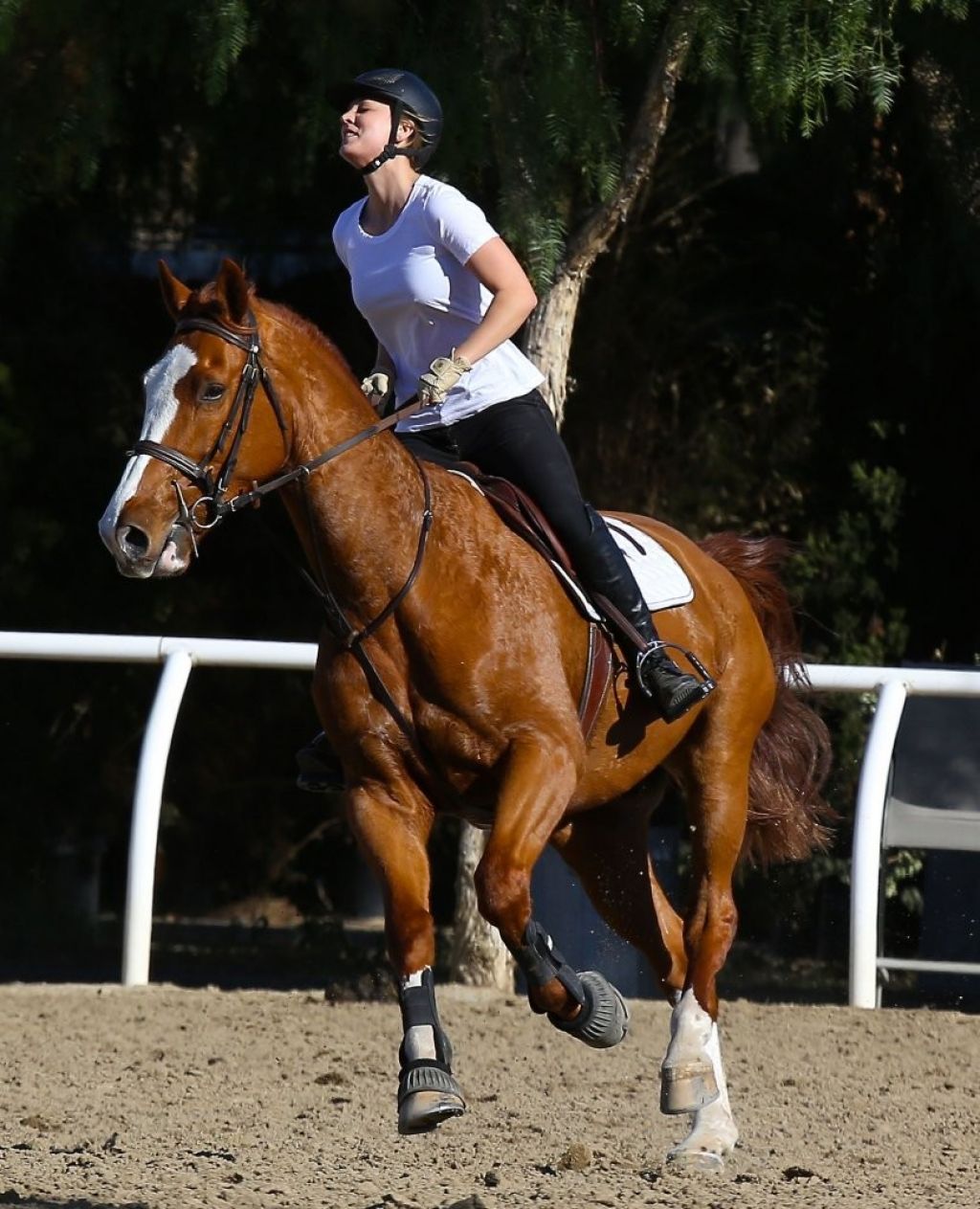 Kaley also has active hobbies and passions. She is an avid equestrian enthusiast and loves to ride and compete. Horseback riding may look like just sitting, but it's actually a full body workout. Riders must have flexibility, core strength, and crazy strong leg muscles. It's no wonder Kaley's physique is so great– she enjoys her fitness. 
If you don't love horseback riding you can still learn a lesson from Kaley– find something you love to do that also keeps you in shape. 
The Take Away
The take away is to find what works for you. If you are constantly forcing yourself to perform exercises you don't enjoy, you'll never see results. Find activities that are fun for you, and that you can become passionate about. Kaley incorporates her fitness into her fun, and that's why she has such insane abs of steel.
Do you love Kaley Cuoco's Abs?
Sponsored Links
Sponsored Links
Sponsored Links