If The Big Bang Theory fans love one thing- it's a good guest star. The show is famous for bringing in the best of the best. Here's who we predict will be back for more during The Big Bang Theory, Season 11. 
Our Favorite Guest Stars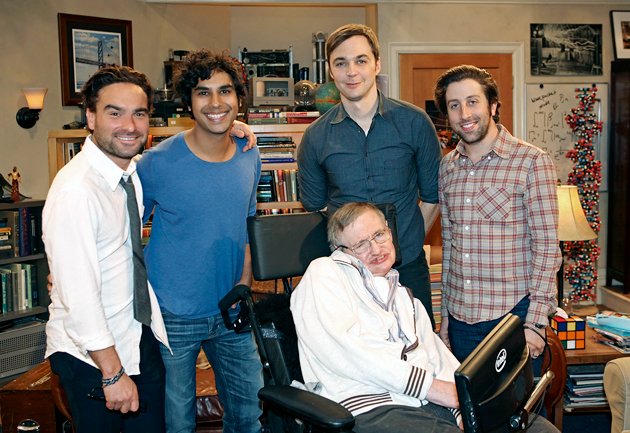 Photo by thebigbangtheorywikia.com
Some of our favorite Big Bang guest stars over the years have included Stephen Hawking, Bill Nye The Science Guy, Laurie Metcalf, and Wil Wheaton. We bet all four of these favorites will be back for TBBT Season 11. Why? Because the fans love them.
Stephen Hawking is an amazing man, and he makes for some of the best Big Bang Theory episodes. He first appeared in The Hawking Excitation and made a splash giving the guys a hard time and causing a stir. We hope he's back in season 11 for sure.
Photo by shennyHQ.com
We're almost positive Laurie Metcalf will be back playing the infamous Mary Cooper. The Big Bang Theory Season 10 finale ended with quite the cliff hanger and either way it goes Sheldon's going to need his mommy. She'll need to comfort him if Amy says no, and she'll need to help him calm his nerves if Amy says yes.
photo by bigbangtheorywikia.com
That brings us to Wil Wheaton. If a wedding is in Sheldon and Amy's future we bet Wil Wheaton will be involved somehow. Now that the men are on good terms perhaps he'll be in the wedding party- or maybe he'll try to foil the special day out of habit.
Bert and Ramona
photo by CBS.com
We're almost completely certain both Bert and Ramona will be back for more fun in season 11. Steve Molaro told The Hollywood Reporter, "Brian Posehn is hilarious and we love him and it's been fun to explore his character. Bert makes Sheldon crazy in part because he's so nice and that's a really fun frenemy. He's a good foil in a way in that it's his sweetness that Sheldon finds so frustrating." Sounds like everyone's favorite guy is making a comeback.
photo by thebigbangtheorywiki.com
As for Ramona?
We hate to say it, but she'll probably be back. There's no way she could kiss Sheldon and just disappear forever. This is one guest star we aren't sure we want to see. Yes, Riki Lindhome is awesome, but we just want Sheldon and Amy to be happy together, forever.
Which guest stars do you hope will appear in g Bang Theory Season 11?